Selling goods online means collecting payment through virtual channels and as you probably know, there are a lot of channels that you can use to process your online store's sales. However, you need to be careful as there are a lot of wrong gateways that are only there to either scam you or steal your information.
If you are currently using WooCommerce then you have access to all major payment gateways. All that needs to be done by you is to find out which one is more convenient for you and your customers. That's how you will be able to grow your business.
As you might recall, we have discussed the best WooCommerce plugins in previous posts. We reviewed the best plugins for each topic to improve the functionality of your store
Check out our list of the best free WordPress WooCommerce themes and plugins as well
In this article, we would like to introduce 5 best WooCommerce payment gateway plugins.
WooCommerce PayPal Pro Payment Gateway plugin is perhaps the simplest solution to add a PayPal payment gateway to your WordPress WooCommerce store. This plugin adds the on-site credit card checkout function to WordPress and customers don't even have to leave your website to pay.
Configuring this plugin is very simple, almost as simple as the plugin itself. Simply go to WooCommerce Settings > Checkout > PayPal-Pro
This plugin can be downloaded from the official WordPress website or directly from the WordPress dashboard itself. It currently has over 6000 active installations and is compatible with the latest version of WordPress.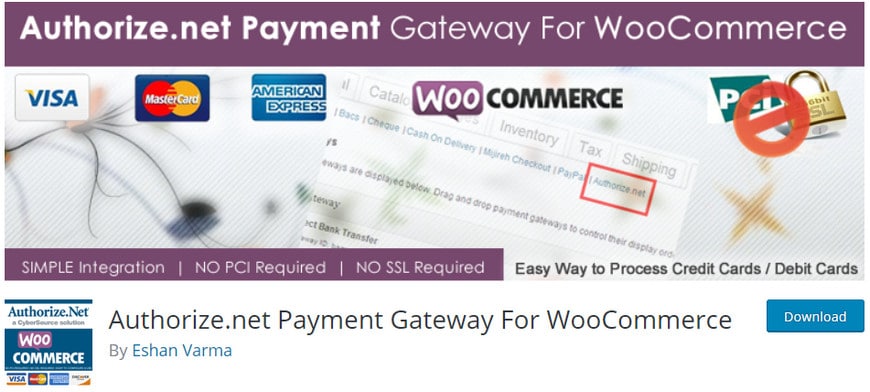 Authorize.net Payment Gateway for WooCommerce is the most popular Authorize.net plugin and it uses MD5 hashing. If you don't know what MD5 hashing is, feel free to read our previous article about the type of hash WordPress uses. To briefly explain it, the MD5 hashing system can identify real and fake transactions.
This plugin offers three API modes, live, test, and sandbox. In addition, it has two transaction modes authorize & capture which will authorize and capture the payments and authorize only which will only authorize the plugin.
Authorize.net Payment Gateway for WooCommerce is compatible with WooCommerce and doesn't require SSL and PCI. Besides, it is easily configured and it uses a hosted solution provided by Authorize.net itself.
Amazon Pay is only available in a few countries. For example, the UK, Germany, France, USA, Italy, Ireland, Spain, Luxembourg, Austria, Belgium, Cyprus, Netherlands, Sweden, Portugal, etc. This plugin is free to install and all the interactions happen within the secure widgets themselves.
To use this plugin, users will have to log in to their Amazon accounts and follow up with the shipping address, payment method and then confirm their order. Customers don't have even have to leave your website during the checkout process. Amazon Pay is yet another WooCommerce payment gateway plugin.
In addition, it is optimized for mobile and supports multi-currencies. This free plugin is developed by WooCommerce itself and currently has over 10,000 active installations. Besides, it is fully compatible with the latest version of WordPress.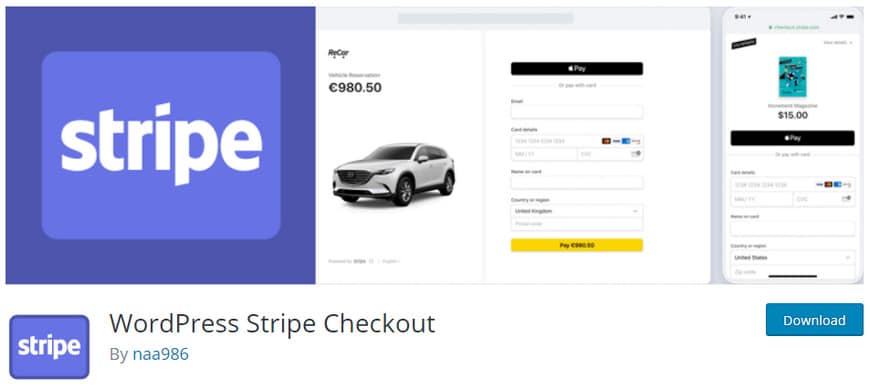 WordPress Stripe Checkout plugin is the next WooCommerce payment gateway plugin on our list. With this plugin, you can accept Stripe payments on your WooCommerce website. This plugin can be easily installed on your website and added with a few simple shortcodes. As soon as it is added, you can start accepting payments on a pre-built and Stripe-hosted form that is SCA-ready and supports authentication.
Stripe Checkout comes with a smart and responsive payment page that works well on all devices and screens. Ultimately, this can help increase your conversion rate. WordPress Stripe Checkout comes with many features. For example, dynamic 3D secure payment authentication is supported, comes with 14 localized languages, no setup fee nor monthly fees, accepts both credit and debit card payments, etc.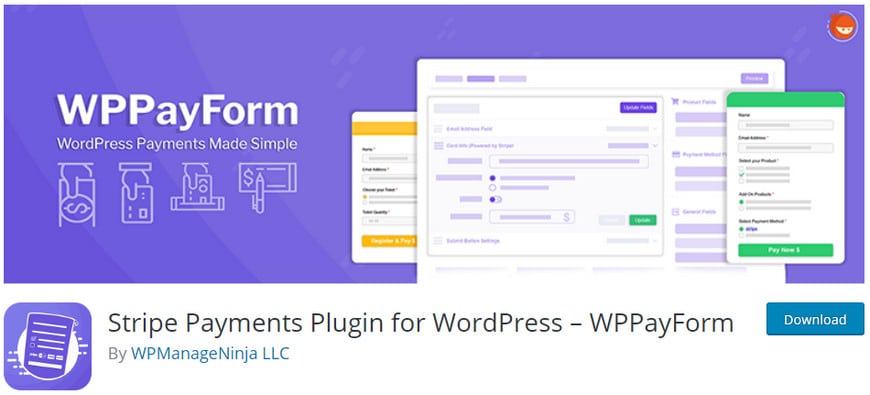 If you want to accept payments and gather users' information such as email, name, etc. then, WPPayForm is the plugin for you. This plugin supports 135+ currencies, exactly the same as Stripe. Each form has its own currency. For example, inform A you accept USD and in form B you accept Euro.
Its form design can be fully customized and it comes with a wide range of settings including submit button position, form labels, styling for input fields, and label position. The form can simply fit into any theme that you are currently running on WordPress and since it's responsive, it also runs smoothly on all devices and screens as well.
This free WooCommerce payment gateway plugin is compatible with the latest version of WordPress.
Conclusion
It is very important to use the right and convenient payment gateway for your WooCommerce website otherwise, your sales may plummet in return and you have to pay the return fee that the different gateways cost.
Thus, we introduced the best WooCommerce payment gateway plugin that you can use to have a safe transaction and not worry about the customer's information being stolen or you get scammed by the payment gateway companies.