Is your business using a website to promote its services?
One of the most important factors in owning a website is to make sure your website is SEO-friendly. In other words, website optimization.
In the past, to find a good dentist people asked around the neighborhood, read newspapers and magazines; or ask their family or friends for their family dentist.
But nowadays, as technology evolves, and more people start using the internet, they tend to use search engines such as Google to find nearby dentists. By searching the right word in Google, they will find the best possible results.
Therefore, being on the first pages of Google is very important and impactful. In another article, we have discussed how to use Google Search Console on WordPress.
What is SEO and How Can it Help a Dentist?
As you probably know, SEO is short for Search Engine Optimization. SEO helps you earn a higher ranking in search engines and beat your competitors.
The majority of users click on the first, second or the third result on the page. Optimizing your website for SEO will definitely grant you a higher ranking in Google.
This optimization can start by having a responsive and user-friendly website. When you have an appealing and fast website, users tend to spend more time on the website and you have a higher chance of converting them into potential clients.
Step 1:

Start an SEO optimized dental website
The first step of dentist SEO marketing is to create an SEO optimized dental website. This allows your website to reach a higher ranking in Google and possibly beat your competitors. There are many website builders out there in the market. However, WordPress is the most popular one and most importantly, it's SEO-friendly right out of the box.
Below, we will explain how to optimize your website for SEO.
Use an SEO optimized theme
Before anything, the base of your website must be optimized with SEO. So, using an SEO-optimized theme is a huge improvement on your site's technical SEO.
An optimized theme must have a high speed. You can check the speed of your website by using online tools such as GTmetrix. In addition, the theme's code must be as clean as possible. Thus, you must purchase your themes from verified web development companies.
Having a responsive design is a key feature as well. A responsive theme is compatible with all devices. Google algorithms can identify this and prioritize your website.
Furthermore, your theme must allow your users to share the articles on social media. This feature helps with dentist SEO marketing in the long run as your site is introduced to a bigger audience.
To have an SEO optimized website on a small budget, you can use WordPress as your main site-builder and themes like Publisher that are SEO optimized out of the box.
Install SEO Plugins
SEO has many aspects. For example, you can write content based on SEO standards, add caching to your website or show your content on google using Structured Data. Here are some of the best SEO plugins for WordPress:
Each of these plugins helps you with the SEO aspect and as a result, you can reach a higher ranking in SEO.
Step 2:

Write about what you know
In this step, you need to start the content creation process. Sharing your experience from the past could be a good starting point. In addition, you can hire full-time or part-time professional copywriters to write high-quality articles for you. Imagine the website as a showroom where you showcase all of your services.
Optimize Your Content
Using a proper SEO strategy, you can showcase your products to people who are looking for them. By using tools like the ahrefs, you can find the most searched keywords in your industry and use them in your articles to get more organic search views.
However, the keyword shouldn't be so difficult that your website gets stuck on the lower pages.
Using long-tail keywords have a positive outcome on your website's SEO. For example, instead of using the general keyword "dentist" start using "children dentist in Queens".
By using long-tail keywords and writing about services that you offer in the clinic, you can encourage visitors to schedule an appointment. Thus, having an optimized content can have a direct impact on SEO and search engines such as Google.
Build Internal Links
Another method that could have a positive impact on your SEO is building internal links. The internal link means, connecting a blog post to another blog post. By doing so, readers will be encouraged to view other published articles on your website. In addition, Google can identify the structure and the topic of your website with the help of these links.
External Links
External links redirect users from a link to another website. It is one of the most important SEO factors. The more your website is referred to, the more authority it has in the eyes of Google.
The number of external links and its legitimacy is one of the important factors for Google when it comes to ranking your website.
One of the simplest methods to increase the number of external links to your website is by publishing high-quality articles that can be used as a source. You can also post articles as a guest author on other websites.
Step 3:

Leverage local SEO to get more costumers
For a dentist and other physical businesses, investing in local SEO is very important. Local SEO means whenever someone searches for "tooth whitening" in their city your clinic shows up. Therefore, improving your local SEO is very important.
In another article, we have talked about local SEO and how to optimize it.
Use Google My Business
One of the methods that could have a positive impact on your local SEO is using Google My Business tool. By using this tool you can pinpoint your location on Google Map. In addition, whenever someone nearby searches for a dentist, your business will show up on the map.
Imagine the same example we mentioned above. A user searches for "tooth whitening". By using Google My Business, you can register the name and address of your clinic on the map.
To register your business, enter this website. First, type in the name of your business. Whilst you are typing, Google will begin searching for the same businesses in its database. Then, choose your industry.
In the next step, you have to enter the address and pinpoint the location on the map.
Ask for Reviews
Motivate your clients to give you reviews on Google. The more reviews and ratings you have on Google, the more visitors will be directed to your page and business.
Then you need to reply to the comments. Whether they are positive or negative. This keeps customers satisfied and gives you an impression of how you are perceived.
To answer to user reviews, you can hire a dedicated support member or use the Google Alert and reply to the reviews every once in a while. In the virtual world, if there are any reviews and comments about your website, Google Alert will notify you.
When you reply to user reviews, whether they are positive or negative, users will feel a special connection with you and if they're unhappy with the services you provided, they may still give you a second chance.
Add Schema Using a Plugin
By adding Schema code to your website, you can show extra information on Google's search result page. The Five Star Business Profile plugin can help you add the Schema code to your website. By using this plugin, you can show a phone number, address, email, opening hours and etc. to Google.
This plugin identifies your clinic's location on Google Maps. In addition, if you have more than one clinic, it can identify them separately on Google Maps.
Search engines use the Schema code to display your information as a list.
Step 4:

Use Social Media to Promote your dental service
Nowadays, using social media is part of a dentist's SEO marketing. Social media is used to run advertisements and interact with your clients. Social media and advertisements play an important role in your business.
Platforms such as Facebook, Instagram, Twitter, etc. allow you to share images and details about your clinic. In addition, you can share the services you offer to your customers.
By doing so, you can reach out to more people and potentially convert them to clients.
By being active on social media and interacting with your clients, you can hear their reviews and criticism and fix them. Nowadays, people spend most of their time on social media.
Step 5:

Use Analytics and Search Console to track the results
The last step in dentist SEO marketing is to view the analytics and search console data. By reviewing the data you can see your positive and negative points and work on them.
By using Google Analytics you can gather complete information about your visitors. Including the time they spent on your website, the route they took, which pages they visited and when they left. Google Analytics also gives you information about the bounce rate.
The bounce rate is the percentage of visitors that visit your website and leave without doing anything after a certain amount of time.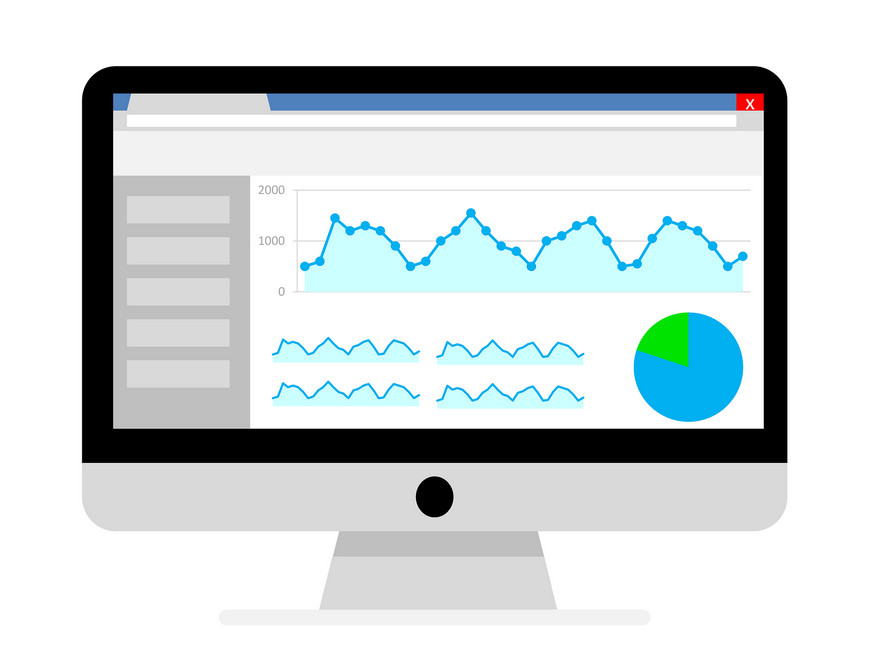 In addition, the traffic entering your website from Google is visible. In simpler words, Google Analytics gives you a complete review of your website and each of the entered users.
Google Search Console is another useful tool you can use to view the statistics of your website. By using this tool you can view how your website is displayed in the search results.
Much like the Google Analytics, Google Search Console gives you a complete statistic of entered traffic and what they clicked on.
In addition, by using this tool, you can view every website that has given you a backlink. This allows you to identify the article that's been most popular amongst the industry.
Conclusion
In this article, we discussed the importance of investing in time and money on dentist SEO marketing. People are increasingly using Google to find local businesses and dentists are no exception. Thus, you shouldn't forget about the importance of dentist SEO marketing.
In today's market, everyone's hoping to achieve a higher ranking on search engines such as Google. Regular users tend to enter the websites on the first result page of Google and most of the time they find what they are looking for.
Therefore, if you are looking to build a successful dentistry website, you should pay attention to every aspect of it.