Google Search Console is THE most important tool for managing SEO and keywords of a site. In this article, we will teach you how to install Search Console on your site and use its most important features.
The recent expansion of the web and increasing number of Internet sites has led to ever-increasing competition in online marketing. That's why websites are working every day to improve their marketing situation. Hence, very some useful tools from companies such as Ahref, Moz, Kwfinder, and Semrush are available to webmasters and web site owners to track their keywords, articles, competition, and strategy.
Despite all their useful features, all these products are not free and also have no connection to Google (despite studying google closely). Fortunately, Google has provided its free search console to help site owners and webmasters so that everyone can fairly have the data and information they need to improve site performance.
Next, we are going to introduce Google Search Console and learn how to install and use it and find out what features are only found within the older search console environment. In our previous article, we discussed how to introduce a WordPress page to Google.
Why use Google Search Console?
Before installing search console, we first need to understand the importance of it in analyzing the statistics and information of the site. Here are 7 of the most important reasons you should use Google Search Console:
The console used to be called Google Webmaster and is the most comprehensive freeware tool that provides SEO statistics and analysis. Search Console, along with Google Analytics (which is also free), helps you choose the best strategy for improving your site's status.
Google communicates to site owners and webmasters through the search console. So if your site has a technical or structural issue, Google will send you important notifications and warnings through the console.
By using this tool, you can determine, any time, which of your pages are in a better position and which ones need to be optimized.
You can find out about the errors within your pages and fix them as soon as possible.
The search console provides you with comprehensive keyword information, such as the number of clicks, the position you are in for each keyword, and the number of impressions. So by checking the results, you can adjust your strategy and approach gradually.
Search console will help you improve the status of your indexed pages, and notify you if the pages are blocked by Google's robots or your site is subject to penalties.
You can analyze duplicate contents and internal and external links of your sites and correct them if necessary.
The search console is constantly changing, and now a new version of it is available to webmasters, that no longer supports some of the past features. Although it has been enhanced and optimized in most areas.
Install Google Search Console and initial setup
First, we need to register our site through Search Console's website. Follow the steps below to sign up:
First, click on this link.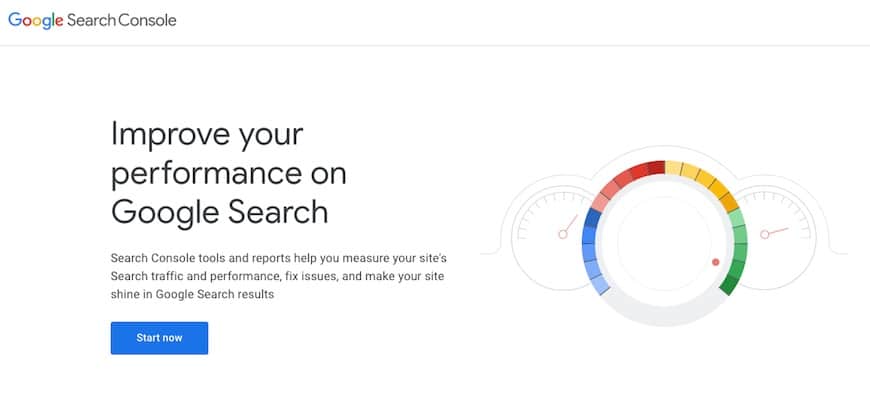 Click on the "start now" button, and you'll be redirected to the following page: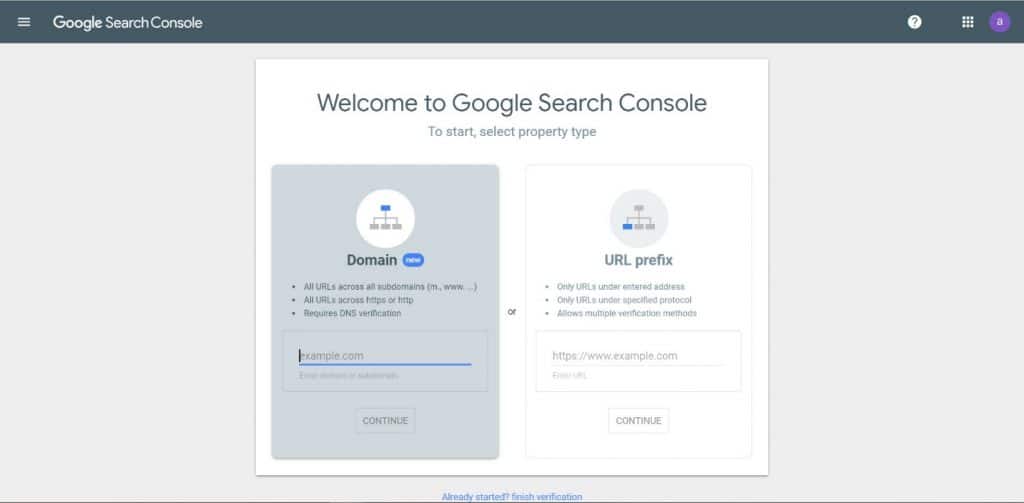 In the URL Prefix section, enter your site address and then click the continue button to go to the following page. There are several ways to register. We will go through the easiest route.
Click the HTML tag option, and Google will provide you with an HTML code. You must place this code on your site. There are 3 common ways to do this, and we'll go over all three.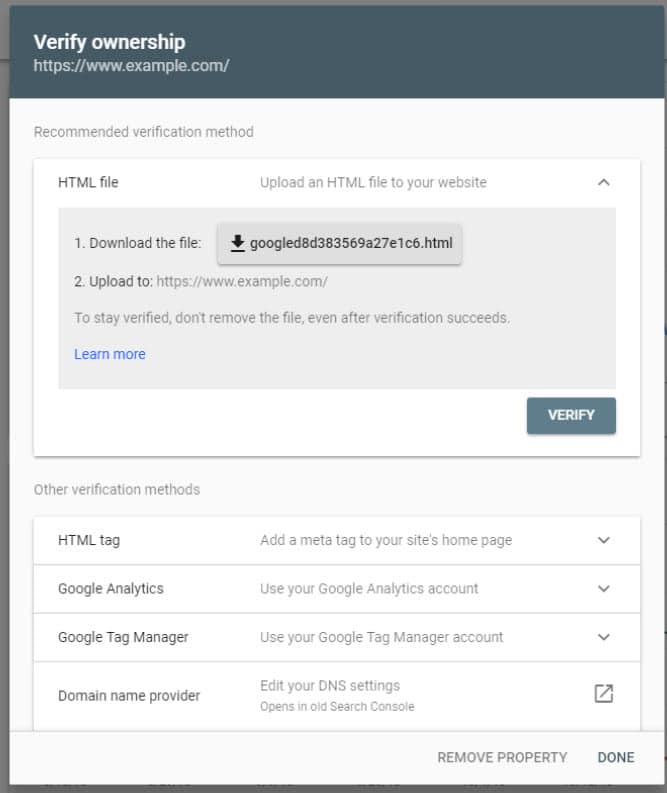 1. Copy the code and go to the site's Admin Panel. Go to the editor of the site, and in the header section, copy and paste the code into the header of the site.
2. The simpler method is to install the insert headers and footers plugin from your WordPress panel.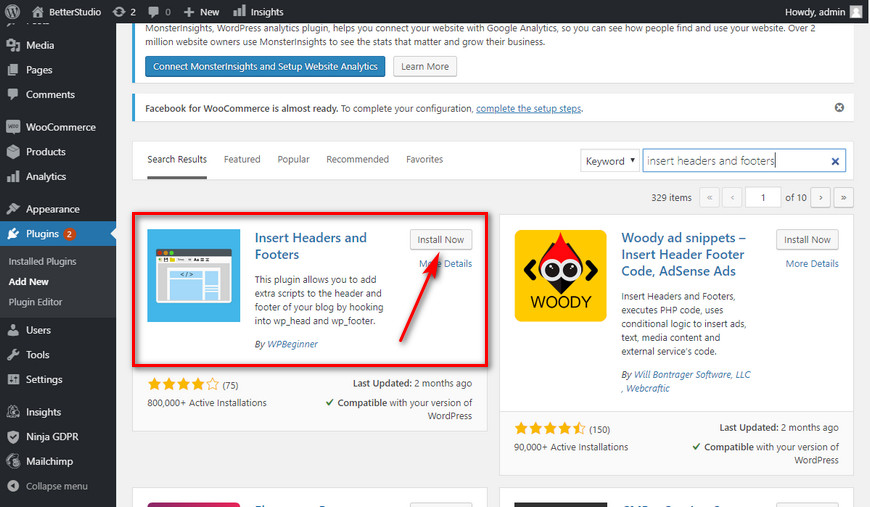 After installing the plugin, from the Settings section, select the insert header and footers option.
By tapping this option, you will be directed to a page where you can copy and paste the console HTML tags in the header field and then save it.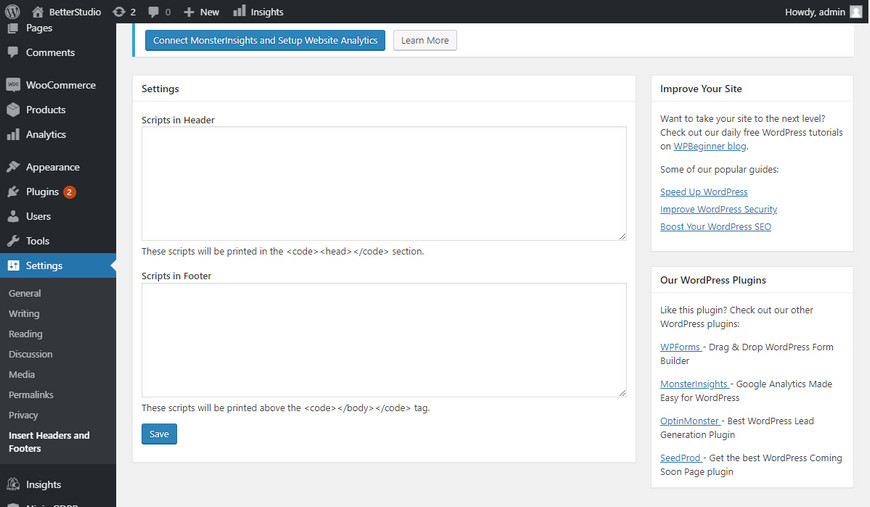 3. The third method is to go to your Yoast SEO plugin and use the Webmaster Tools section to copy and paste the Webmaster Certificate Code and then save it.
After copying the code into your site, you need to go back to the console's webpage and click the verify button. If the code is correctly placed, your site is properly registered and you will be redirected to the console's main page.
Google Search Console's basic features
Once your site is registered with the console, you will immediately be able to access the console's panel and enjoy the unique features of it. Here are some of the features:
Overview
Through this section, you can see a general analysis of the site's performance. This option is to give you an overview of your site's performance at a glance.
Performance
In this section, you can see how your pages and keywords are ranked on Google. In older versions of Google Search Console, you could only see information about the past 90 days, but in the new version, you can check data for the past 16 months. Be aware that the data only dates back to the time you register in the search console, and there is no data for the days before.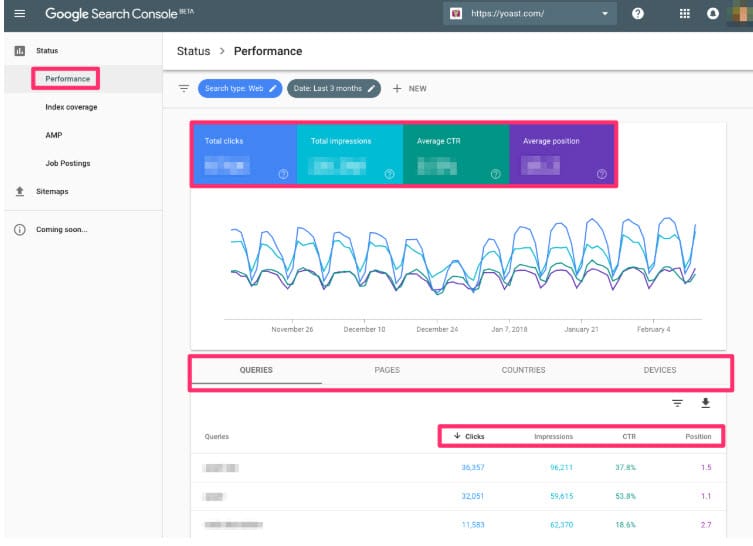 If you click on Performance, you will get comprehensive information related to your keywords, google entries and click through rate. You can also see the keywords of your site in the Queries section. You can find the most important features of the performance section below:
In section 1 you will see 4 options. These options work like a filter that shows important information about the keywords and position of your site.
Total Clicks: In this section, you will see the number of entries to your site within a specified time interval. This number will be an average of your daily clicks. Further into the page, you can find the number of clicks (and as a matter of fact each of these factors) to be broken down for each search query. Total Clicks also is an indicator of your titles and descriptions success. The more interesting meta tags are, the greater the number of Google entries.
Total Impressions: An impression is each time a user sees your link within Google search result page (regardless of if he/she click on it on not). As an example, a link from your site may have been viewed on the first page 1000 times, but has only received 20 clicks. The number of impressions, also shows the potential of your keywords. Using the next factor (click-through rate), you can check your success in fulfilling that potential.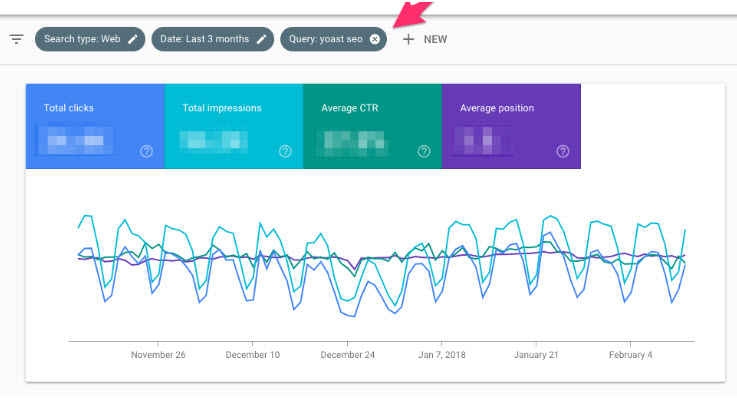 Average CTR: This represents the percentage of clicks per number of impressions. The percentage of people who clicked on your link after seeing it on SERP. The higher this percentage, the more effective your story has been.
Average Position: The average position of your site among all the terms. Google uses quite a complex algorithm to determine the ranking of each page within keyphrases. However, one of the most important factors is the number of CTR for each item.
Right underneath these general factors, you can see a graphical interpretation of the same numbers. By clicking on each of the four factors, the chart shows only those factors within the specified time-frame.
Below the graph, you will see more detailed information. For example, Queries shows all the keywords that your pages are ranked within. The Pages tab only shows the pages of the site and how they are doing in search results. Countries shows the locations that your users come from.
Devices obviously shows what kind of devices do your visitors use. In front of each of these four sections, more detailed information is displayed which help you improve your site's status through analyzing and monitoring them.
The most important part, though, is the Queries. Because in front of each keyword, you can see the number of clicks, the number of times that word has been seen, and its CTR, along with the keyword's position on Google's search result pages. This section helps you optimize the content of your site based on each keyword's performance.
Remember The information in this section of Search Console, along with the information that comes from Google Analytics, are the best guide for optimizing your site from a SEO perspective. With this information, you can decide what your next strategy for updating and generating content will be.
Index Coverage
This section is quite technical and is also very important. The information in this section shows you which pages of your site have been indexed since the last Google update, which pages have not been indexed, and most importantly, which pages have errors.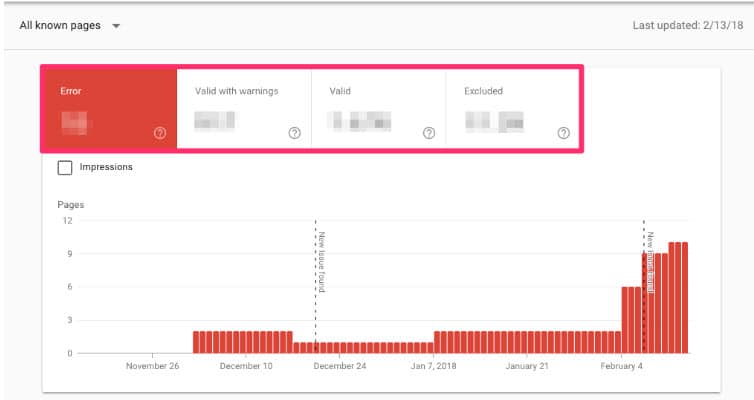 Our suggestion is to regularly check this and quickly fix it in case of any error.

By clicking on any links, you noticed the error and after correction, you can ask Google to have Google redirect the link to the index. From this section you will also get other valuable information:
1. When you publish new content on your site, the number of pages indexed by the site should increase. This shows that Google regularly indexes your site.
2. be careful about the sudden changes. In this section, Google also tells you whether your site has been blocked by Google's bots or that your site's server has been down. Such cases will cause the Google Robot to encounter a site visit.
3. Also, sudden changes may be a sign of duplicate content or even hacking the site. Or maybe pages are created automatically on your site that hurts the process of site review by Google.
It is better to fix it once these errors which are detected. Because Google may take heavier penalties over time for your site.
AMP
AMP stands for Accelerate mobile pages. This new Google technology will help improve site speed on mobile devices. If you also use AMP, you can see this section for the sites that came up for the website. You can also check the blocked pages and the type of eyelets on each page.
Under the main statistics, you can see a graph of these statistics. You can see the type of error and the reason for its occurrence by clicking on each error.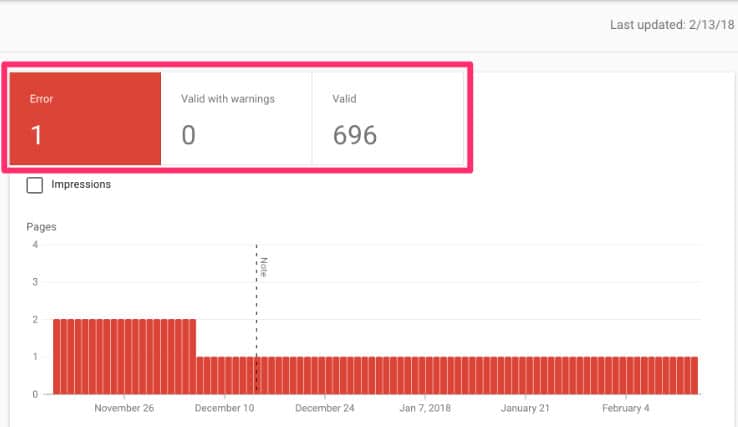 Events
You can check your events here. The Events section provides you with a very comprehensive report of time and place details.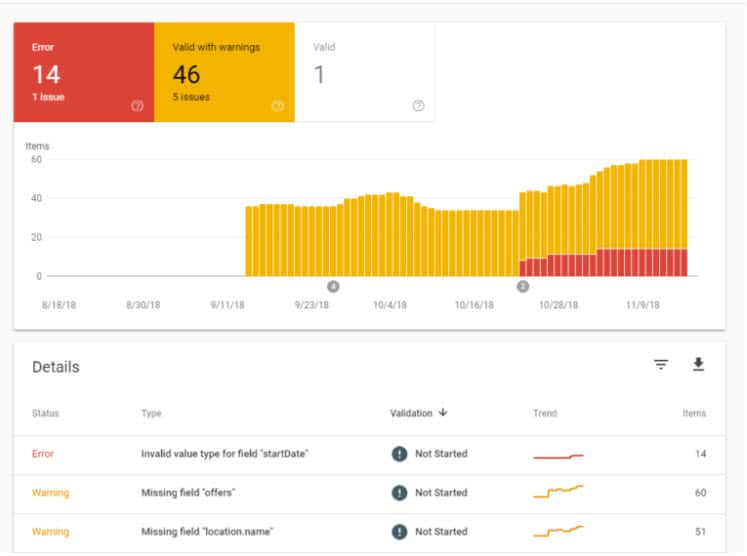 Sitemaps
In this section, you can check the status of the site by entering the sitemap. If you are using WordPress CMS, you can register it in this section. There may be errors in your sitemap structure. See the number of maps you've registered an also number of errors here.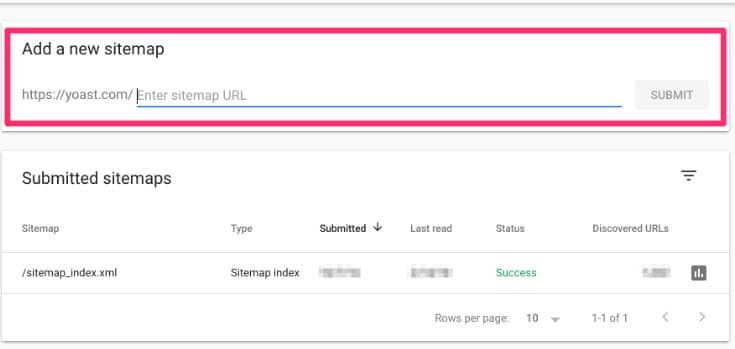 Links
In this section, you can see all the external links (links given to your sites from other sites). In addition, you can see how many links each site has given to your site with an encoded version. You can also see a list of links within your site.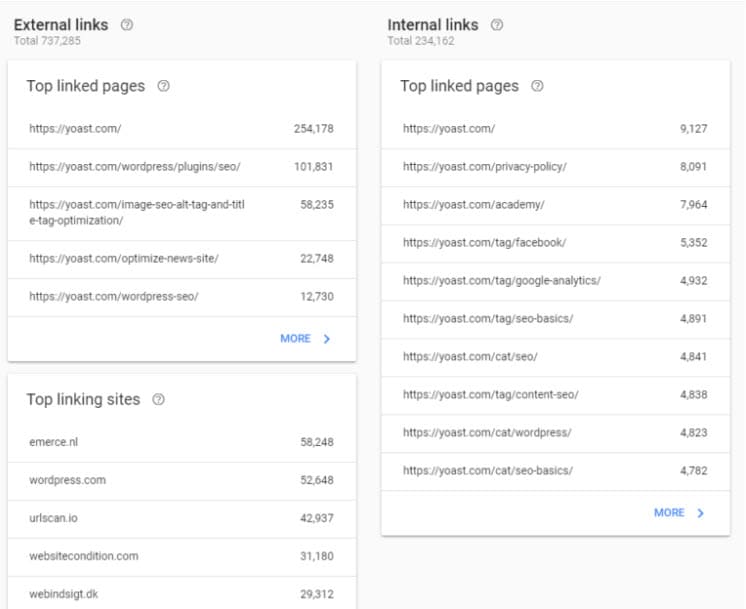 You can view our other content to learn how to check out external links and delete unwanted links. In short, if you feel that the links are spam and unsubscribe from you, it's better to disavow them.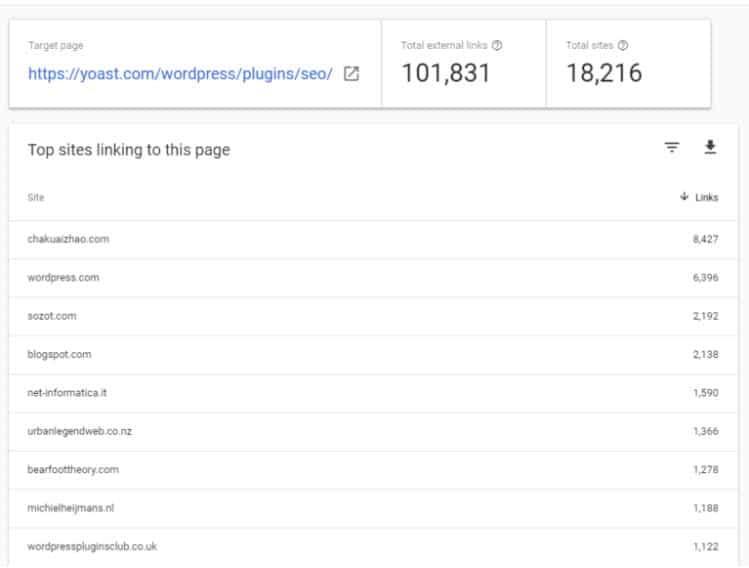 Mobile Usability
This section is dedicated to give mobile site information. It is clear that today most Internet users are using mobile phones, it's better to keep track about the information in this section. If the structure of mobile pages is not user-friendly, Google will send alerts to you in this section so that you can optimize your site's mobile structure.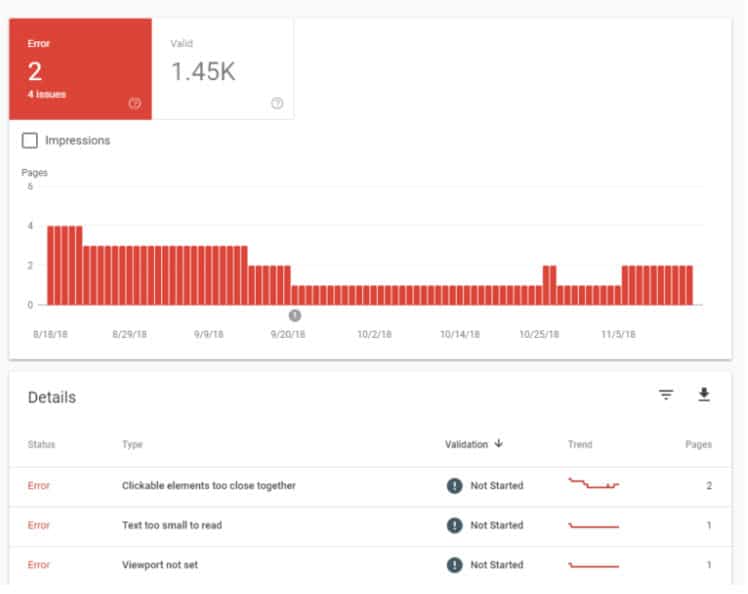 The Manual Action
In this section of search console, you will receive Google messages, warnings and suggestions. If your site is faced with a penalty, Google will send a message to you in this section. It's better to check this box regularly to check if there are potential errors in the event of a warning from Google. It is better to know the factors that make it a site penalty. These factors include:
1. The use of internal and external spam and abnormal links will penalize the site. These links are often purchased and linked to a large number of pages at a very high time interval. This is what makes Google to suspicious about your site.
2. If your site is attacked by hackers and endangers users' security.
3. If you make mistake to data structure that provide elements that are not visible on the content of the site or hide your content from the user's perspective, Google may consider spamming your content and this will penalize your site.
4. Duplicate content on the site, the use of robots that automatically content on the site are other reasons that could lead to Google's site fining.
What's missing from the new search console?
Google has removed some search console features in the new version for two important reasons:
Google is keen to provide users with a better version of their capabilities.
The new version is still being updated, and many of its features are not yet fully ready for the new version.
Although the previous version of the search consoles is still available to users, some of the features of that version are clearly visible in the new version. Here are some of the most important features we've removed:
International Targeting section
This is very useful for multi-lingual sites. If you use hreflang, you can still check the errors in the old version of the search console.
Crawl Stats section
This section of the old search console guides the user with valuable information about the sites. But now the new version of the search console has been removed.
In this tab, you'll see sections called crawl errors, crawl stats, fetch as Google Robots, txt tester and URL parameters, each giving you valuable information. From the crawl errors section, you can see a list of sites that are currently available in the new version.
The site section of the site is also in the new version, but other sections have not yet been transmitted. From fetch as Google, you can ask Google to index pages on your site. This way Google robots visit your site more often. This feature is very effective for newly created sites.
From robots.txt you can also test the access of Google robots to your site, and if you want to remove site pages from Google results, this section is very useful for you.
Security Issues section
In this section, security alert will be sent to you as a notification. This part has been removed from the new search console, but definitely Google will provide a good alternative to it.
Search Appearance section
In the new version of the search console, some of the important parts of search appearance are not visible. The Rich Cart, Data Highlighter, and HTML improvement sections do not exist in the new version, and you need to go back to the previous version of Google's search console to use these features.
From the structured data section, you can see the structures added to the site; in the data highlighter section, you can see the markup for the site, and from the HTML improvement section you can simply view the duplicate site meta descriptions and, as soon as possible, improve and fix it. Proceed with duplicate content on the site.
We hope this is useful to you and if you have not yet registered your site in this tool, it is time to start now.
How do you use console headers? What are the important features of the above list? Let us know your comments and questions in the comments section.
If you plan to monitor all aspects of your site without any cost, and improve its status, it's better to study the installation and use of the Google search Consoles to the end.
Conclusion
In this article, we discussed Google Search Console and how you can use it. The Search Console is an amazing tool to get your content indexed and seen by users on the internet.
In our previous article, we discussed how to introduce a WordPress page to Google.