Choosing a web hosting company is the first step in creating a website. To do so, you need to understand what is web hosting and what are different WordPress hosting options. Keep in mind, it's best to choose a hosting company that's optimized for WordPress.
By choosing the right WordPress hosting you can have a professional website without constant problems. The right WordPress hosting can increase the speed and security of your website. In addition, a good WordPress hosting comes with many useful features. For example, the easy installation of WordPress and automated updates.
However, to use WordPress, you don't need any unique features. In this article, we would like to discuss what is WordPress hosting and what are the best WordPress hosting services.
What is WordPress Hosting?
WordPress hosting is a type of web hosting configured specifically for the WordPress platform. This type of host can improve the performance of your WordPress website.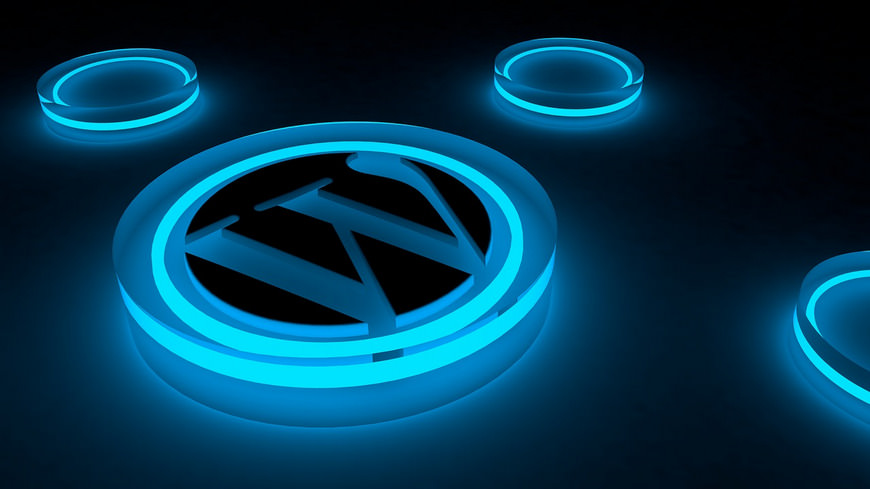 WordPress websites require a specific feature, if the web host isn't configured properly for WordPress, the website would load very slow. Besides, it would cause HTTP errors and ultimately, reduce the website's visitors.
We have explained what WordPress requirements are in a previous article.
Is it Necessary to Use a WordPress Hosting Provider?
As mentioned above, you don't need much to run a WordPress website. All of the mentioned requirements can be handled by a good web hosting company with excellent support.
Almost every web hosting companies support WordPress; but not every hosting company offers the same packages for WordPress. It's best to go with a host that's designed specifically for WordPress.
According to statistics, a host that's configured for WordPress has a better performance compared to other web hosting services.
Those who can't afford a dedicated WordPress hosting can use shared hosting. Shared hosting is a server shared between a few people at the same time. The bandwidth and disk space are also shared.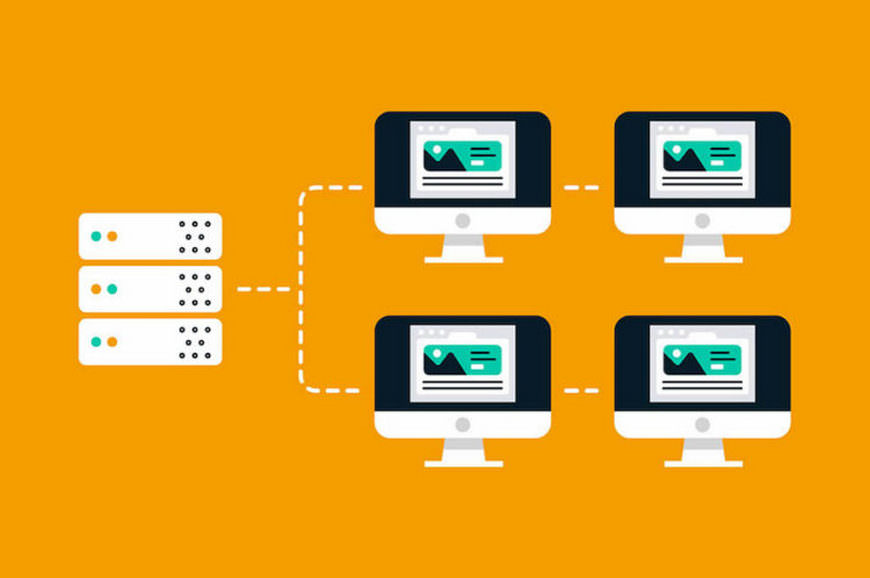 However, the downside is the fact that people are somewhat in a competition to get the most out of the server. Besides, these types of servers aren't optimized for WordPress. Using them could potentially slow the performance of your WordPress website. This type of server also faces an issue when it's compiling big tasks.
Imagine you have created your website with WordPress and the web hosting is shared with another website that's not WordPress. Therefore, the server must be configured for both websites and this could cause issues within the server and even reduce the speed.
Since shared hosting is inexpensive, a lot of people use it. As a result, the support team must be shared amongst everyone, and this could lead to you waiting for hours and even days to reach the support team.
Thus, if you need a dedicated team of support, security and high speed, you need to look for other options.
As mentioned above, in shared hosting, the disk space is shared with everyone using the server. Other than the disk space, the features are also shared. This could cause a security breach.
Due to the number of users using the same server, it gets hard to supply websites with enough security to protect them. In case of wrong coding, you or the support team must spend a lot of time finding the code and fixing it. Besides, this is a great space for malicious malware.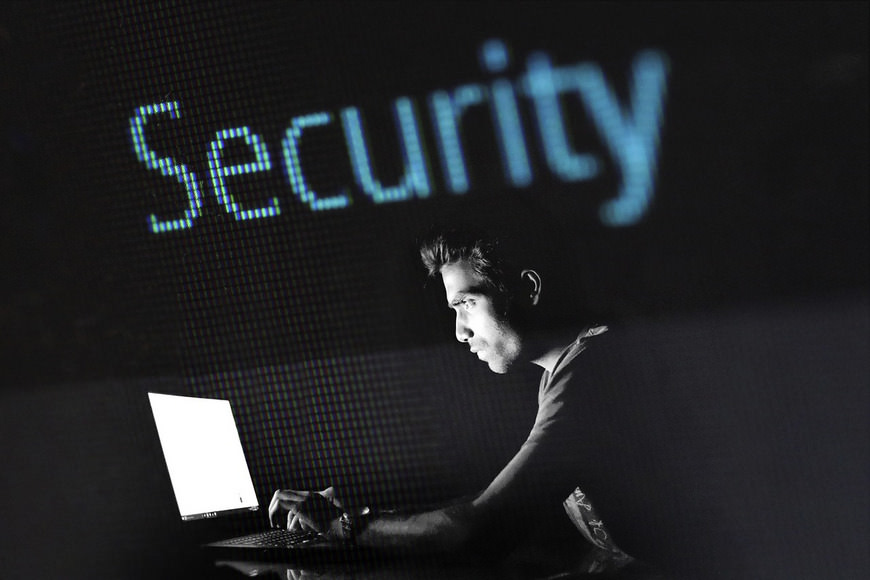 This can be compared to a plague. A plague is more successful in a crowded city. The same thing happens for shared hosting services.
If one or multiple sites on the shared hosting max out the resources, other websites on the server would get negative service and may face a lot of problems.
If the malware isn't stopped at the right time, it could break the server and it may take a while to get it fixed.
What is WordPress VPS?
VPS is a type of hosting between shared and dedicated. In this type of WordPress hosting, each server is partitioned and given to a website. VPS is short for Virtual Private Server.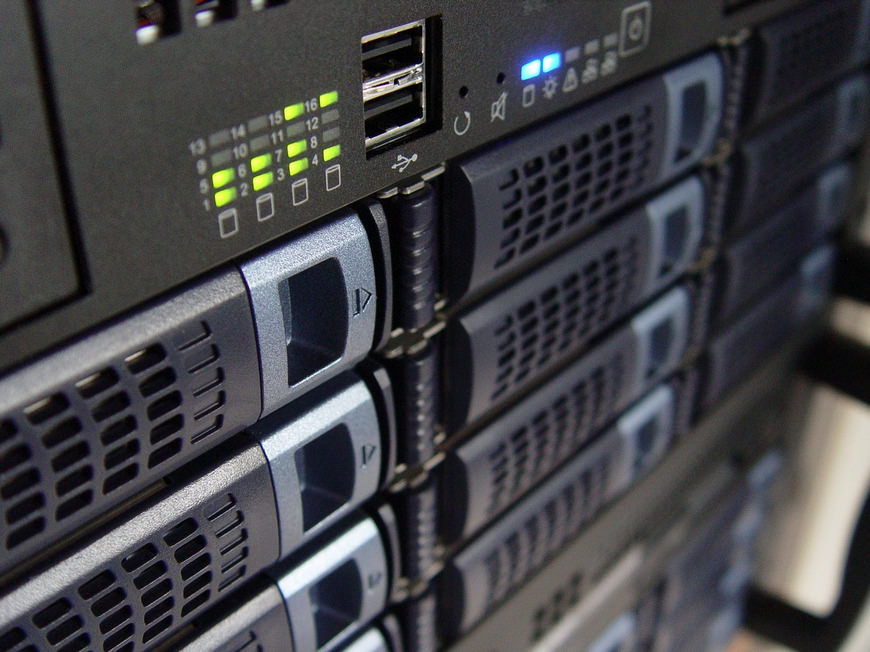 By doing so, you have more dedicated resources to your website and as a result, it will have a better performance. WordPress VPS is perfect for small businesses. VPS is the middle ground for a budget server, resources and security.
What is WordPress Managed Hosting?
With a little search on the internet, you would notice that this host is a little costly compared to other hosting services. But the question that may cross your mind is, why is this hosting so expensive? Is it worth to invest in a WordPress managed hosting? Let us explain further.
This type of WordPress hosting offers better support, security, and resources to its users. Another advantage of managed hosting is its incredible speed. Unlike shared hosting, you are not in any competition to claim more disk space and resources.
Not every WordPress website owner has networking knowledge. Creating Nginx and configuring the server via SSH requires the necessary knowledge.
Any bugs or malware found in the server must be fixed quickly before it spreads and causes serious issues. If the web hosting company takes care of this, the users won't face any problems in the future.
In WordPress managed hosting, every resource and disk space is dedicated to one user. Besides, there's a team of experts ready to help, should you face any issues.
WordPress is fully optimized in managed hosting. Besides, this hosting allows you to preview any changes before you finalize them.
Furthermore, managing the cache is up to the web hosting company. Usually, you need to install a plugin to manage WordPress cache.
Having a dedicated server just for WordPress increases the speed of installing and updating applications on this platform. In addition, web developers have complete freedom and can work in a secure environment.
What are WordPress Managed Hosting Features?
Nowadays, most hosting companies offer managed hosting for WordPress. Based on what we discussed about WordPress managed hosting, let us look at the features it has to offer.
Automatic Updates
This type of hosting comes with automatic updates. Thus, any new WordPress updates will be automatically downloaded and installed. Some companies notify their users before upgrading their website.
WordPress updates come with added security. This is why most networking experts strongly believe updating WordPress to the latest version is a must to keep the website secure.
Automated and Manual Backup
Getting a backup is very important in any type of hosting that you are using. In another article, we have discussed how to backup WordPress.
If you don't want to trouble yourself with the whole process of getting a backup, it's best to leave it to your host and let it automatically do it on a scheduled timetable.
Expert Support Team
Hosting support is different for every hosting company. However, managed hosting comes with a team of experts to fix any issues you may face. This team is an expert in WordPress and hosting.
Installing WordPress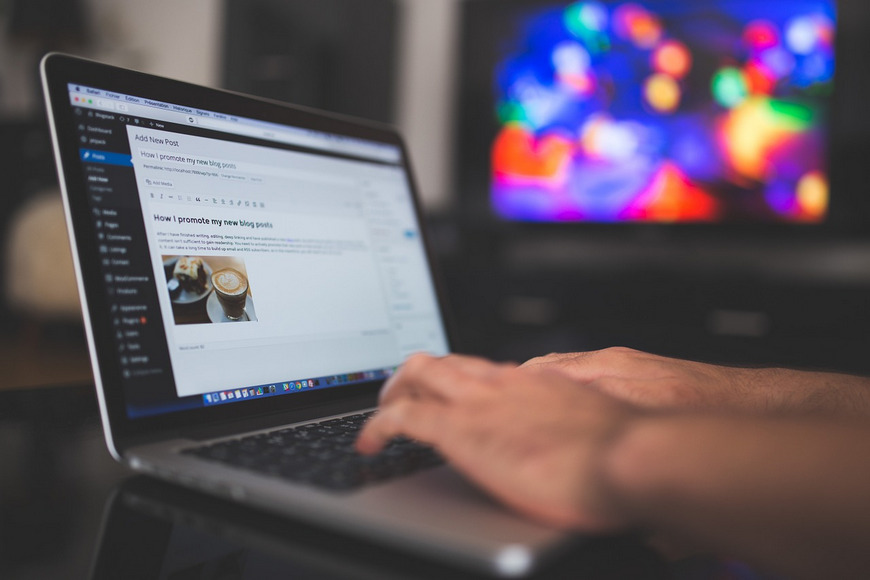 One of the features that can possibly motivate you to use WordPress managed hosting is the auto-installation of WordPress. This process is automated and can install WordPress and connect it to your database.
Staging Site
If you are a webmaster with web development skills, having a staging platform is crucial for you. The staging site gives you a preview of your website. This preview is only visible to admins and website users. You can use this platform to install plugins or update your codes.
Admin Dashboard
Usually cPanels on managed hostings come with limited information and permissions. This means either your host is limited or it only allows you to access certain files.
WordPress Cache
WordPress cache can help improve your website's performance and loading speed. When you have cache enabled on your server, visitors no longer need to re-download the webpages and send constant requests to the host. Thus, your website and hosting will perform better.
Security
Auto updates, backups and support can help increase the security of your website. However, WordPress comes with other security rules.
Whenever a plugin has security issues, the regular and shared host won't do anything about it. However, in dedicated servers and managed hosting, it automatically disables the plugin.
If the security breach is beyond the server limits, it will notify the webmaster and disable all plugins.
Generally, shared hosting can easily get hacked even by amateur hackers. So, cooperation and big businesses should use managed hosting for their website to prevent any security risks.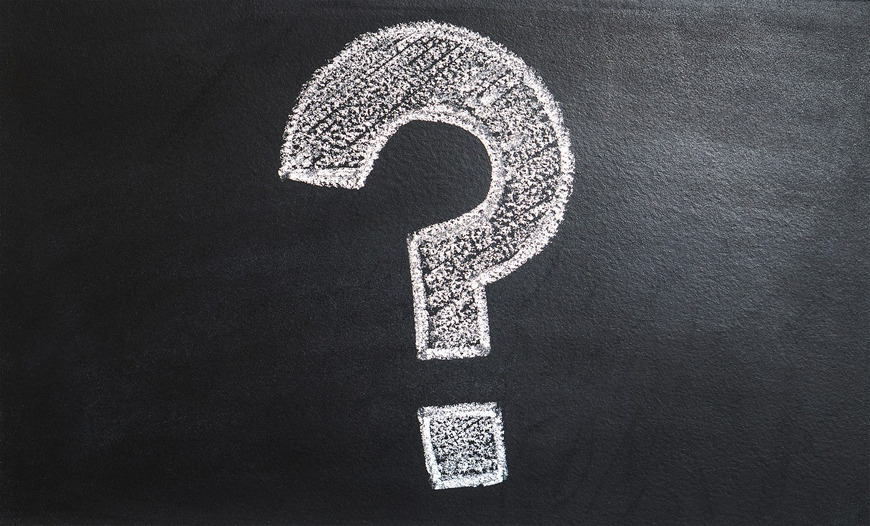 If your website has little to zero traffic use shared hosting, and if it has a lot of traffic use managed hosting.
If you are new to WordPress and know absolutely nothing about configuring it, we recommend choosing managed hosting. With managed hosting, you spend less time dealing with issues and bugs.
After introducing different types of WordPress hosting, it's time to go over the top WordPress hosting providers.
1. WP Engine
One of the most popular WordPress hosting companies is WP Engine. Optimized configuration, managed updates and easy site staging are some of the features offered by WP Engine.
The website's loading speed is very fast on this website. This speed is faster than 96% of reviewed websites.
WP Engine is owned by Automattic, the founders of WordPress.
WP Engine offers optimized and managed configuration for WordPress, easy staging platform and free SSL. Let's not forget about the CDN feature. This host is rather expensive compared to other hosting providers you may find.
2. Kinsta
Only after two years of its initial launch, Kinsta was voted one of the best WordPress hosting companies in the world. This company built its structure on Google Cloud.
Kinsta hosting is one of the best and also most expensive WordPress hosting you can find. Their lowest plan starts at $100 and goes up to $1500 which is their highest plan. This company has replaced the usual cPanel dashboard with its own hosting panel.
With the starter plan, you can get enough to start your business. 5 GB SSD memory, 50 GB bandwidth, unlimited traffic, and a CDN.
SSL certificates can be easily installed. You can simply use Let's Encrypt and add the required certificate codes to your website. Some hosting providers have limited the usage of Let's Encrypt.
For example, WP Engine has published a list of disallowed plugins. Therefore, it's not a bad idea to use your own CDN.
Kinsta can fully backup your website so you don't lose any crucial information or file. This allows you to restore your website with a simple click if anything goes wrong. In addition, server migration is totally free.
As mentioned above, its dashboard is different from the usual cPanel. It focuses on daily managerial tasks that you can use to configure DNS and FTP accounts. You can use the Analytics section to see the important statistics of your website and use it to improve the user experience.
The response time of Kinsta hosting is less than 50 milliseconds. The disadvantage of using Kinsta as your WordPress host is the fact that the time it takes to load your website doubles when you use SSL.
As you probably know, the faster a website's web page loads the better your SEO will be. A lot of it depends on your server speeds. Kinsta's performance is very slow when it comes to using old source-codes. However, Kinsta does well when your website has an SSL certificate.
3. Flywheel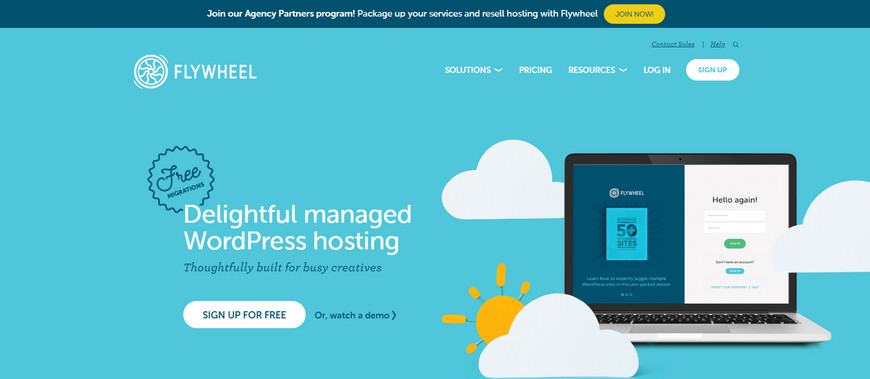 Flywheel offers one of the best-priced WordPress hostings out there. It also offers a simple and user-friendly dashboard.
In addition, you don't have to pay any extra fees for migration. The lowest plan is only $15 a month and its highest plan is $250.
4. A2 Hosting

A2 Hosting allows you to have a high-speed website. It comes with a team of experts and around 40 WordPress related articles.
All of its plans include SSD. Its plans start at only $4 and the highest is $10 for the Turbo packages.
5. Site Ground
Site Ground is one of the most popular hosting providers. This host doesn't have the known limitations of managed hostings. Fast servers, 24/7 support, free and automated updates, high security, CDN and easy staging are only some of its offered features.
This hosting company is recommended by WordPress itself. The disadvantage of this hosting provider is the fact that it doesn't come with a free domain.
Conclusion
In this article, we discussed what is WordPress hosting, different types of WordPress hosting and in the end, we introduced some of the best hosting providers for WordPress.