What is WordPress CMS and when is it used? What does it offer? This article is an introduction to the world of WordPress. Should you learn WordPress in 2020?
What is WordPress?
WordPress is an open-source content management system (CMS) written by PHP and is one of the most powerful CMS' in the world. More than 33.6% of websites in today's world are using WordPress which is over 70 million websites. Nowadays, 14.7% out of the one million popular websites introduced by Alexa are using WordPress. This CMS has a GPL certificate. Which means everyone can use it for free.
WordPress is an application that allows its users to create and design websites without having any programming knowledge. This CMS uses PHP and MySQL as the main language which is supported by almost every web server/hosting provider. CMS' is usually used for blogs and bloggers but WordPress offers a variety of services that allows us to create any website with it (Shopping, News and etc.).
What kind of websites use WordPress?
Although, WordPress was first designed for bloggers, due to the huge improvements, thousands of plugins and unlimited themes it has turned into a website building tool. Many famous companies use WordPress for their websites, for example, Sony, Star Wars, BBC, PlayStation, TechCrunch, and Bloomberg.
Blogs
As mentioned before, WordPress was first designed for bloggers but over the year it has improved dramatically, but it's still popular and used for blogging purposes. Users can use this CMS with low cost and eventually upgrade it to their website.
Sample website
Freelancers, artists, photographers, musicians, authors and whoever works in a specific field, can use this CMS to display a few of their samples. WordPress offers a variety of services that they can use.
Business websites
Business owners can also use this CMS. Whether they own a small business or big, with WordPress they can create and design a professional and powerful website like Mercedes or Blackberry.
Charity websites
Since this CMS has little cost to run, many charity organizations use this CMS. Because it's simple and offers a variety of ways to accept donations because there is a lot of popular charity plugins and advanced charity themes.
Online Store websites
With this CMS, users can start their online store without having any programming knowledge. WooCommerce is one of the most powerful and popular plugins in the e-commerce world and WordPress. This plugin offers its users, shopping cart, sales system, payment gateways, and refund on their website.
Many other websites such as news, Multilanguage, music, education and etc. use WordPress.
What makes WordPress so popular?
As mentioned above, WordPress is the most popular CMS in the world and supports more than a quarter of all the websites in the world wide web, due to its many features and capabilities. The most important features of this CMS are as follows:
Open-source
Being open-source is one of the key factors of WordPress. More than thousands of people across the globe are working to improve this CMS. One of the reasons this CMS is free is due to the fact that it is open source. You will only pay for hosting and domain name. Also, more than thousands of themes and plugins are offered to its users. Users can make any changes they wish to this CMS or even fix a bug or add many other features.
Variety of themes and plugins
Even if a user doesn't have any programming knowledge with the help of themes and plugins can make changes to their website. Currently, there are more than 50000 plugins and 5000 themes offered for free to its users. In addition, there are premium versions for both plugins and themes which you can buy. Themes can change the appearance and plugins can change the functionality of your WordPress website.
Easy installation
With WordPress, you don't need to have any technology or programming knowledge to install and design your website. Only with a few clicks, you can install your WordPress application. Many hosting providers enable easy installation of WordPress. In addition, you can also install WordPress on your localhost and if satisfied use it on your main website.
Difference between wordpress.org and wordpress.com
Due to the same name these two websites share, a lot of people may think they are the same platform but in reality, they are totally different.
WordPress.org is an open-source application written with PHP and MySQL. You can download many themes and plugins from this platform. In other words, wordpress.org is your source for themes and plugins. Users can install WordPress on their host by downloading their files from this website. if anyone wants to have a WordPress website they should use this platform.
WordPress.com is a free hosting service for weblogs created and designed by wordpress.org you can use this website but some of its features are limited. In wordpress.com users can use their domain name. In addition, you can't customize your weblog or use any plugins. Keep in mind, some plugins and themes don't work on WordPress.com.
Who designed WordPress?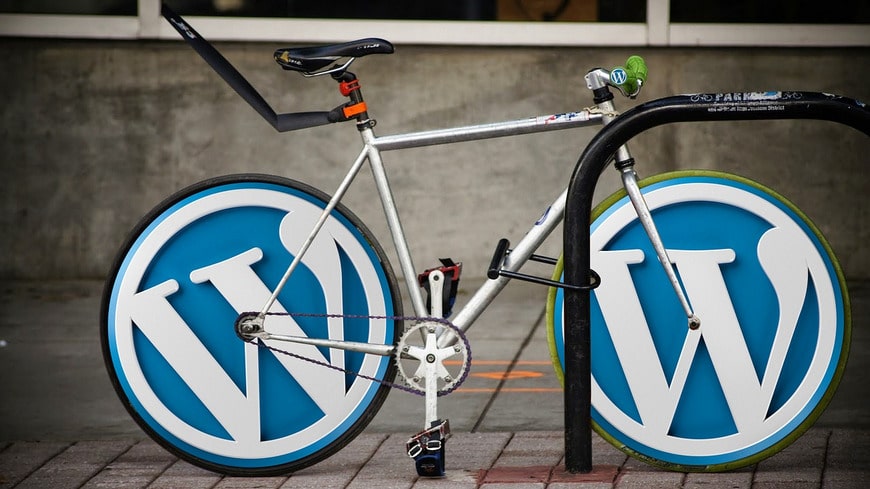 WordPress was created, designed and offered for free by Matt Mullenweg (Automattic) and Mike Little. The very first system they used for blogging was b2/cafelog and WordPress was a branch of that. Since WordPress is an open-source application, it's being improved/developed by a huge community of supporters across the world.
The first version of WordPress was released in 2004 which looked way different than the CMS we know today. Although, some of its features like easy installation, user management, ability to manage comments, and other features are the same. Since 2004 WordPress has experienced many unbelievable changes, which nowadays, thousands of developers work on this CMS and release a newer version every 2-3 months with improved security and features.
How to install WordPress?
As mentioned above, this CMS is totally free and you can download it from wordpress.org you can also use wordpress.com to create a free weblog.
To install WordPress you need to find a good WordPress hosting to match your needs, register a domain name and finally install WordPress which takes less than 30 minutes. We have prepared an article that will help you to choose the best hosting provider.
Conclusion
In this article, we discussed what WordPress is and why is it became so popular in the past years. Moreover, how you can install it and start working on your online presence. In our previous article, we introduced the best free WordPress themes that you can use to build a gorgeous-looking website.