What is a CMS and what features should it have? In this article, we are going to traduce 8 CMS to build a website in 2019 and explain why CMS is very popular in designing websites.
Content plays a very important role in online businesses. In today's world, online businesses without content are doomed. In fact, digital marketing is one of the main factors every online business needs to pay attention to.
To enable businesses to maximize their potential for revenue and improvements, they need a trusted CMS. Today's CMS' provides many features that allow you to maximize your business potential.
Many people think that CMS' are only being used for blogging. However, some of the best CMS' that we know today were first used specifically for blogging, but they are due to high demand and development, CMS' are now being used to develop advanced and professional websites.
About 30% of all websites on the world wide web are managed by WordPress. CMS' can be used for blogs, educational websites, news websites, university websites, and store websites. With the use of advanced tools, you can turn your imagination into reality.
What is a content management system (CMS)?
Content management system or CMS for short is an application that allows users to publish and manage their audio, text and video content. These systems are not limited to the worldwide web, but they are mostly being used on the web.
A CMS generally supports, managing, updating and building a website with the help of several managerial tools. For example, imagine you are using "Notepad" or "TexEdit" to publish your content directly to your websites, well CMS' does just that.
For example, imagine you are using "Notepad" or "TexEdit" to publish your content directly to your websites, well CMS' does just that.
CMS shouldn't be confused with website maker tools. Website builders are tools that help users without any programming knowledge to build their desired website. These tools have made it very easy for users to build websites and provides many customization features.
Using CMS without having basic knowledge may be difficult. But today, with the help of many tools and plugins, these systems have made working with them very easy. With plugins, you can add any application/tool to your website.
Top Content Management System 2021
Now that we are familiar with CMS. You need to know some key features a good CMS needs to have. A good CMS should have:
Show the user the easiest way to publish content: Every CMS must have a powerful and complete editor that allows users to use important features with a few clicks.
Has content categorization options: The more content your website has, the more important it is to organize it. For this one important reason, a good CMS should have the ability to organize and add tags to your content.
Ability to edit pages: In addition to publish content, a good CMS should allow its users to create and edit pages on their websites.
Customizations: A good CMS should have high adaptability. This means allowing the user to display their business how they want to their audience.
Strong support: CMS needs to have strong support to keep the security of its users and publish regular updates.
In addition to features mentioned above, other good features include, high speed, high scalability, reasonable price, user interoperability, Multilanguage support and flexibility for development that can be expected from a good CMS.
Based on what we talked about, we will now introduce the top 8 CMS.
1. WordPress
It's safe to say that everyone has heard about WordPress CMS. This CMS hosts more than 30% of websites on the web. WordPress was introduced in 2003.
This CMS is designed based on PHP and MySQL. Also, it helps users with its many features and tools to create a functional website to publish text, audio, and video content.
At first, WordPress was considered as a blogging CMS. But developers have expanded WordPress to the point where big companies now use this CMS.
The best blog WordPress plugins help your site to perform better, rank higher in search engines, and provide enhanced functionality we also suggest you check our list of best WordPress themes.
Advantages of WordPress:
WordPress allows its users to manage every single section of their website.
This application can be used for any type of website (store, weblog, magazine, etc.).
There are thousands of themes that users can select to build their websites.
The ability to drag and drop has made creating a page very simple in this application.
Users can access more than 50000 free plugins to improve every aspect of their website.
WordPress supports Multilanguage websites.
Many of its features are offered for free, especially its core.
It's improving and updated on a daily basis.
It offers amazing blog features.
It offers the ability to schedule your posts.
User-friendly dashboard.
Disadvantages of WordPress:
The user manages their own websites. This means the user should be familiar with this application which can be difficult at first.
This application requires support. The theme and plugins need to be updated often.
Its page customization is limited.
It doesn't support WYSIWYG. This means you cannot preview the changes you make unless you save them.
2. Wix
Wix is one of the most popular and great website builders out there. This application supports HTML 5, it offers a variety of plugins and business plans. Wix, allows its users to build their website by dragging and dropping. Even if you don't have the time to build your own website, you can give enough information to Wix and this CMS will build your website for you.
Wix is designed for people who pay a lot of attention to digital marketing, email marketing, contact forms, and forums. This CMS can also manage your text, audio, and video content.
Advantages of Wix:
Wix offers a free plan.
Hundreds of templates are designed for many businesses.
Wix Turbo has been introduced in recent months, which has increased the speed of this application dramatically.
It offers amazing support.
It offers a variety of plugins and programs that can improve your website.
Like WordPress it allows you to modify your user's role.
Disadvantages of Wix:
This CMS advertises its brand on your website.
Free users cannot add their own domain name. For example, google.com > username.wix.com/google
This CMS doesn't support favicon, analytics, Google and store for its free plan.
Websites built with this application may have some responsive issues.
3. Joomla
When we talk about CMS, the name Joomla will come to our mind. In 2001 Joomla had strong competition with WordPress. Joomla offers strong customization. This CMS supports any website (blogging, magazines, company, university and even small businesses).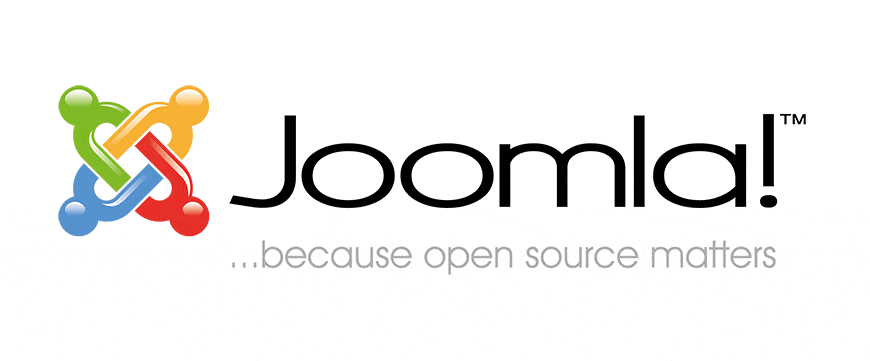 The process of installing and launching this CMS is as simple as WordPress. Joomla offers support for multilingual websites without any plugins. Also, Joomla allows users to use multiple templates for their content.
Advantages of Joomla:
More than 6000 plugins
Provides excellent support
Offers professional user management
Offers support for unique themes and templates for each page
The ability to select roles for your users
Disadvantages of Joomla:
Not user-friendly
It's not suitable for amateurs
it's not suitable for light websites
4. Weebly
Weebly is a simple CMS that offers users to build their websites without having any programming background. With the ability to drag and drop, you can build your website in a few minutes. Weebly hosts your websites on their own servers. This CMS is very responsive, therefore, it's excellent for blogging, store and magazine websites.
Advantages of Weebly:
In this CMS you don't need to install any application
Offers attractive templates
Comes with a free plan
The ability to select user roles
Supports digital marketing
Without installing any plugins you can use contact forms, galleries, and sliders.
Disadvantages of Weebly:
Since this CMS hosts your website on their server, then the features are limited and you cannot add any of your desired features.
Needs to be updated on a daily basis.
Displays Weebly advertisements on your website (free plan).
It doesn't offer customization for mobile phones.
This CMS takes 3% of your total sales.
5. Squarespace
This CMS was introduced in 2004. Squarespace is one of the popular CMS' out there. Unlike any other CMS' we've talked about in this article, Squarespace doesn't offer a free plan and users must select from their premium monthly plans. Squarespace is very user-friendly and good for amateurs. However, it's not open source which means you cannot host it on your own server.

Just like WordPress, this CMS can manage your text, audio, and video content. And you can create online stores, blogs, and even magazine websites.
Advantages of Squarespace:
This CMS offers amazing security for your website.
It offers many themes for different topics.
Users can use multiple themes on their website.
Creating, editing and publishing content is very simple in this CMS.
It comes with a free SSL certificate.
It offers analytic software.
 The ability to select user roles
Disadvantages of Squarespace:
This CMS has fewer themes compared to its competitors like WordPress and Joomla.
It doesn't offer backup.
Users can't add any payment methods to their websites. You are forced to use methods offered by Squarespace such as Stripe, Apple Pay and PayPal.
Limited integration.
It doesn't offer a free plan.
Its customizations for mobile phones are limited.
6. Drupal
Drupal is another best content management system that was launched in 2000. It's not as popular as WordPress but it offers many great features that users prefer it over other CMS'. In Drupal, the speed of loading pages and response time is very quick. This CMS is suitable for websites that offer file sharing, cloud storage, and magazine.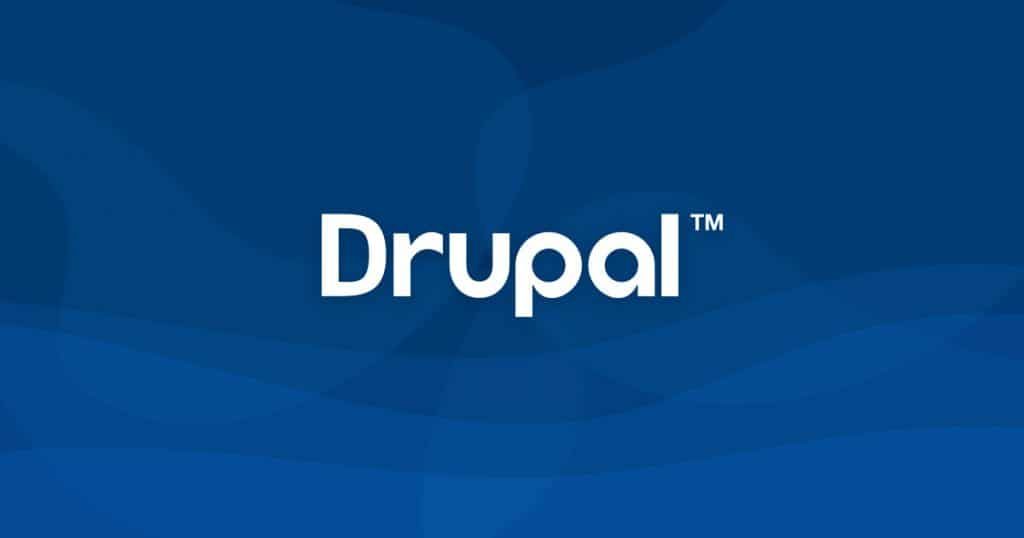 This CMS can also be used for big businesses. Drupal has groups of active developers constantly working on improving their algorithms. Unlike its competitors, users must have some specialized knowledge to take full advantage of Drupal's potential.
Advantages of Drupal:
It offers owners amazing management over their users.
More than 6000 plugins available for this CMS.
Categorization is far more powerful than its competitors.
For security purposes, it's way better than WordPress and Joomla.
Amazing support.
It has a big community of users.
The ability to select user roles.
Disadvantages of Drupal:
Themes and templates are less than Joomla and WordPress.
Using this CMS can be difficult without having any web design and programming knowledge.
Creating a template for your website can be difficult.
It's not good for light and simple websites.
7. TYPO3
TYPO3 is yet another best content management system on our list. However, it's not as popular as its competitors. This doesn't mean that this CMS is not good, TYPO3 is mostly used for specific websites. This CMS is not suitable for simple and light websites. However, it allows you to have multiple websites.
Advantages of TYPO3:
Excellent for big websites.
Supports multilingual websites.
Excellent for users that manage multiple websites.
The ability to share plugins and themes.
It comes with a free plan.
Editorial workspaces and workflow.
Advanced Front-End editing.
It's easy to install and launch
Disadvantages of TYPO3:
Not suitable for beginners.
Not suitable for shopping websites.
A limited number of plugins compared to its competitors.
8. BoldGrid
Boldgrid is not as popular as WordPress or Joomla, and it was originally built as a set of plugins for WordPress. But today they work independently as a website builder. They are another best content management system on our list.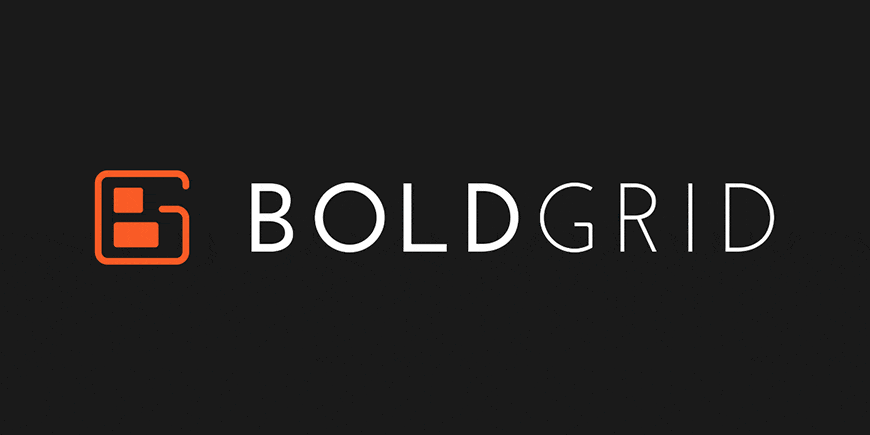 This CMS offers drag and drop so you can create your websites in a few minutes. Boldgrid provides good themes and templates for your websites. Boldgrid like many other CMS' we've mentioned in this article, is open source. Therefore, making it a great choice for beginners.
Advantages of BoldGrid:
Responsive and mobile-friendly.
Customer support.
Users have the power and functionality of WordPress.
It provides a WYSIWYG editor.
It's excellent for shopping websites.
Disadvantages of Boldgrid:
Limited themes and plugins compared to WordPress and Joomla.
You can only have one website at a time.
It displays Boldgrid advertisement on your website.
Boldgrid runs on WordPress, so the user needs to have a WordPress hosting.
The premium version can be costly.
What is the best content management system (CMS)?
With all the comparisons made between the best CMS' in the world, it's safe to say that WordPress by far is the best CMS. This CMS has many advantages such as free installation, a variety of plugins, multilingual support, free templates, amazing SEO support, monthly updates, supports social media and compared to any other CMS it has few disadvantages.
WordPress supports and hosts more than 30% of the websites in the world, which demonstrates the popularity and quality of WordPress.