Jetpack has more than 5 million active WordPress users. The great power of WordPress comes from its flexibility and optimization to use any plugins. On the other hand, WordPress.com offers a variety of features that WordPress.org does not offer. Jetpack is a plugin that can improve your website, increase security, customize pages and manage incoming traffic.
Beginners in WordPress can use this plugin without having to install a specific plugin for each of the said features.
What is WordPress Jetpack plugin?
Jetpack is one of those tools that help you keep your website updated and keep the quality of your website. A lot of hosting providers offer a Jetpack plugin with their plans. Unlike another WordPress plugin, you will have to create an account on WordPress.com to be able to install this plugin and use all of its features on your website.
Jetpack is able to fill the gap between WordPress.com and WordPress.org really well. This addon is designed and created by Automattic, one of the creative designers for WordPress.org and they offer online support for this plugin. Users can send their suggestions to this company to help them improve it inch by inch. This plugin can help you with optimizing your WordPress website.
Advantages of Jetpack
The first advantage is that Jetpack offers both a free and premium version. Also, this plugin is open source. In addition, this plugin uses WordPress servers so your hosting doesn't have to dedicate memory to run this Jetpack.
WordPress.com experts update this plugin on a regular basis to increase its security.
Jetpack allows its users to manage their traffic and analytics.
By default, this plugin will optimize your images to save you time and efficiency.
Jetpack is extremely user-friendly compared to many other plugins.
Along with other features, Jetpack gives you a dashboard where you can manage your posts, plugins, and other content.
You can manage your features from one single dashboard.
Ability to enable reviews from social media platforms.
Ability to display the status of your website.
It also supports Akisment.
Disadvantages of Jetpack
Like any other software in today's world. Along with the amazing features this plugin offers, it comes with disadvantages as well. We will mention the important ones below:
Jetpack offers 30 modules that users can use any they like. However, many users believe that this is a disadvantage. They say "why we need to use a plugin with modules that we don't need".
It may affect your website's loading speed. A lot of users have complained that by installing this plugin their websites take 8 to 10 seconds longer to load. These users strongly believe the unnecessary number of modules causes this issue.
A lot of users have reported that by using the Photon module, the speed of loading/uploading images has improved dramatically but they feel this module has had a negative impact on their SEO.
Jetpack's base is free. However, to unlock many of its features you need to upgrade to premium.
This plugin offers a unique dashboard for its users, which can be a security risk due to all the information being displayed in one place. This may be an advantage for hackers.
Eventually, you will get used and dependent on this plugin and replacing it may be difficult.
Important features of Jetpack
As mentioned above, the jetpack is a multi-functional plugin that covers your essential needs and it is released by WordPress.com. This plugin was first designed for bloggers but over time with the features that it offers it became popular for webmasters. Some of the most important features this plugin offers are as follows:
CDN
CDN gets images from the closest server and uploads them on your website, this will, of course, increase the loading speed of your website. This feature is managed by the Photon module. The first thing that comes to mind about CDN is that it's offered by Jetpack for free. Unlike other plugins that offer CDN, Photon CDN in Jetpack doesn't require you to create an account and it offers unlimited bandwidth to its users.
CDN is actually a feature that increases the speed of your website and they have given it the nickname Site Accelerator. CDN functions in a way where it gets your images and static files and optimizes and store them on different servers across the world. When a user requests any of those files or images it will be called upon from CDN servers.
Thanks to Jetpack, a lot of websites can now use CDN. Using this feature has 3 main advantages:
Google will take your website's speed into consideration when ranking your website. Therefore, CDN will help your SEO.
Users can save their website's bandwidth by using CDN's.
Fast websites give users a better experience. Therefore, this could increase your conversion rate.
To activate Photon CDN you must head over to your Jetpack's settings in the WordPress dashboard. Then click on Appearance, and switch on Photon.
Related Content
Jetpack has the ability to show related content at the end of each post. This ability allows your audience to read your other content and spend more time on your website. Ultimately, this will increase the conversion rate of your website. However, when the number of content and posts increases, calculating related posts can be a tricky job and use a lot of CPU power.
Jetpack plugin does all of this calculation on a cloud server. Therefore, it won't have any negative impact on your server, will display related content on your website. This feature is totally free. You can even customize your posts by using WordPress Customizer. Although, you can use this feature when you have a certain number of posts, otherwise we don't recommend using this feature.
To activate this feature select "Related Posts" from WordPress Dashboard > Jetpack > Settings > Traffic Tab.
XML Site map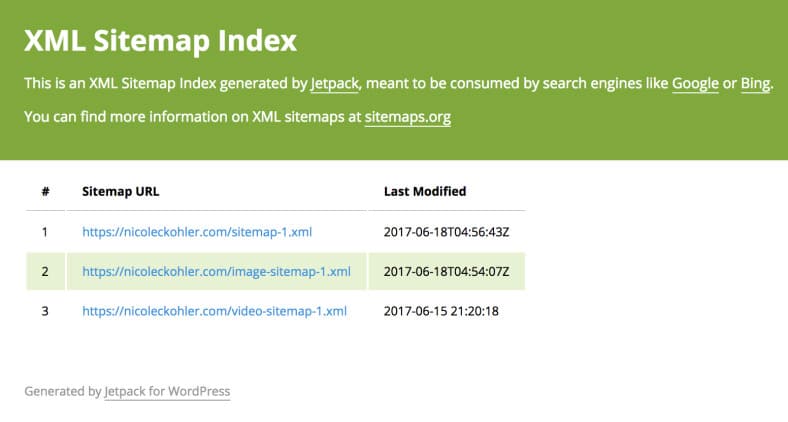 A sitemap is an XML file that lists the URLs for a website. The sitemap includes meta-information from your website URLs, such as the latest update, the importance, and how it is linked to other pages. Sitemap guides Google search engine spiders to identify your web pages faster and better. Although, according to experts, Jetpack is not the best plugin to use for sitemap and there are way better plugins for this feature. But users that don't want to invest time in SEO plugins can use Jetpack. This feature of Jetpack supports Google, Bing, Pinterest, and Yandex.
There are no guarantees that by using sitemap XML your pages will be indexed better. However, by using it there is a good chance they will. Users that don't want to invest time in using SEO plugins should use Jetpack. Although, it is recommended to use a dedicated plugin for sitemap alone because SEO is definitely worth the time you invest in it.
Jetpack plugin offers a module called Publicize that shares your posts automatically on your social media platforms. A post cannot be successful only by publishing it. A post needs to be read and viewed by a lot of people and this takes time. Jetpack has the ability that allows its users to share their content on social media platforms such as Facebook, Twitter, LinkedIn, and other social media platforms. Keep in mind, one of the factors of indexing content is by sharing it on social media platforms.
Anyone who wishes to share their content on social media platforms automatically can use Publicize module. To activate this module you must head over to your Jetpack settings.
WordPress dashboard > Jetpack > Settings > Sharing Tab > Publicize
Email Subscription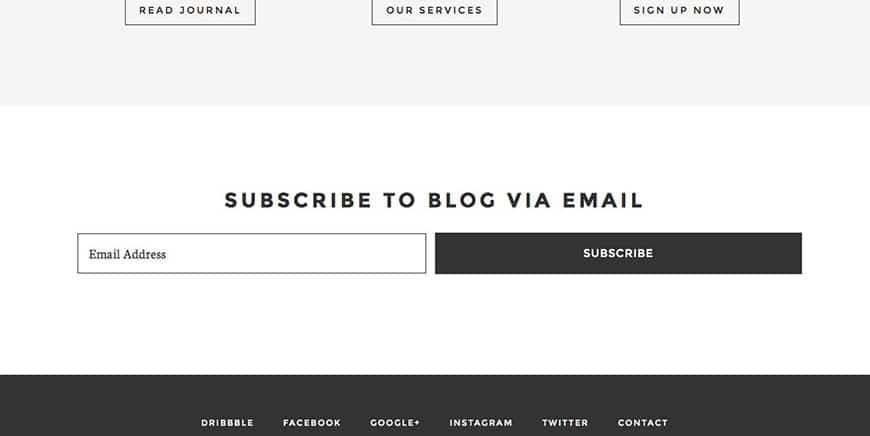 Email Subscription feature allows users to share their posts through email. This is a great feature to stay engaged with your audience. This feature is displayed as a subscribe button. People who click on this button will be asked to submit their email addresses. In addition, you can use this feature to attract your readers to spend time on your weblog. Every time there is a new post or a comment is posted, your subscribers will receive an email link to your post.
Jetpack subscriptions have some advantages:
To start you don't need to use an ESP such as MailChimp.
Even when the number of your subscribers grow, you don't need to pay any amount.
Keep in mind a lot of free ESP's come with limitations in a number of subscribers or emails sent in a month or year.
You cannot send an email to your subscribers without publishing a new post. If you wish to send personal emails you will have to use ESP.
Users who want to focus on their content rather than the number of their subscribers can use this module. But if you are serious about the number of emails subscribed to you, we recommend you to use an ESP, like MailChimp.
To activate this module use these steps:
WordPress dashboard > Jetpack > Settings > Discussion tab > Jetpack subscriptions
Conclusion
In this article, we discussed what is WordPress Jetpack plugin is and how you can download it. This plugin is designed by WordPress developers and it is fully compatible with WordPress itself. Thus, using it will only have benefits for your website.