Nowadays, having an online presence is a must. Even if you have a successful physical business. According to statistics people spend an increasing amount of time on their phones and use them to do everything from groceries to work.
Therefore, it is not a bad idea to create a website, promote your business and reach more customers. But what exactly do you need? Where to start? What kind of features you should have on the website?
In this article, we would like to discuss how to create a site for a car wash.
Draw a Strategy and Estimate your Costs
Building an online presence for your local business may not be easy but it's a must and every business should have at least one website.
What do you need to know before creating a website?
Before you begin the process of creating a website, you should find a purpose for the website. Why are you creating it? Are you simply creating it to have a website? Or you are planning to use it and promote your business?
Therefore, first, you must define a goal for the website. If you have a car wash, you may want to create a website to promote your local business and reach more people and ultimately, increase the number of your sales.
It either can be to sell different packages, explain the services you do or book an appointment.
Or you can just show the contacts to your audience and let them call you for more information.
How Much Does it Cost to Create a Car Wash Website?
It's important to pay for a website that's worth the money you are paying. It's not enough to have a static page.
So, you must ask yourself, what is your budget? How long are you planning to keep the website running with the same design?
There are many website builders out in the market. Some are advanced and some can be used by almost everybody. Amongst the popular CMS' which one you should go for? Drupal? Joomla? Or WordPress?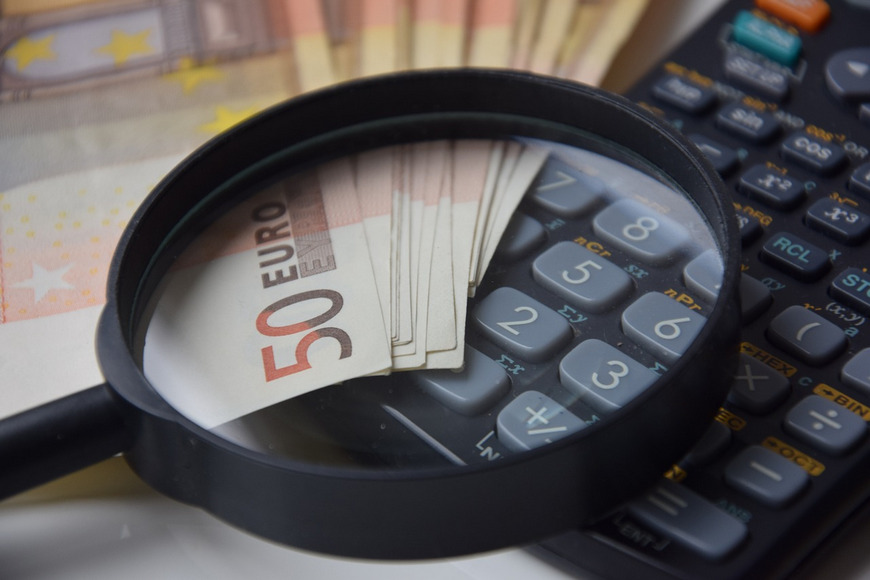 If you have a dedicated team of developers, we recommend going for either Drupal or Joomla. However, if you don't want to put away a ridiculous amount of money to hire developers then, WordPress is the answer for you.
WordPress is the most popular CMS in the world and this is not a self-proclaimed title. More than 34% of websites on the internet are created by WordPress, including some of the biggest companies in the world.
But why is that? Why are people so interested in WordPress?
There are simply way too many reasons as to why people work with WordPress but to cut it short, WordPress is loved because it's very flexible, easy to work with, and SEO friendly, meaning you can use it to reach out to more people and most importantly, it's totally free.
But where do you start?
Domain Name
A domain name is the address people will use to reach your website. Domain names are unique. So you need to take a name that is not already taken.
Domain names must be renewed (usually on a yearly basis) otherwise they will expire and someone else may register it under their name.
There are many companies that sell domain names.
Web Hosting
Every internet website needs a space to save all of the data you upload on it. There are different plans for web hosting and you must choose the one that suits you and the business strategy you are going to use.
Theme and Functionality
To have a professional website, you need to have a gorgeous looking design with complete functionality. But most of your budget will be spent on a domain name and a web hosting service.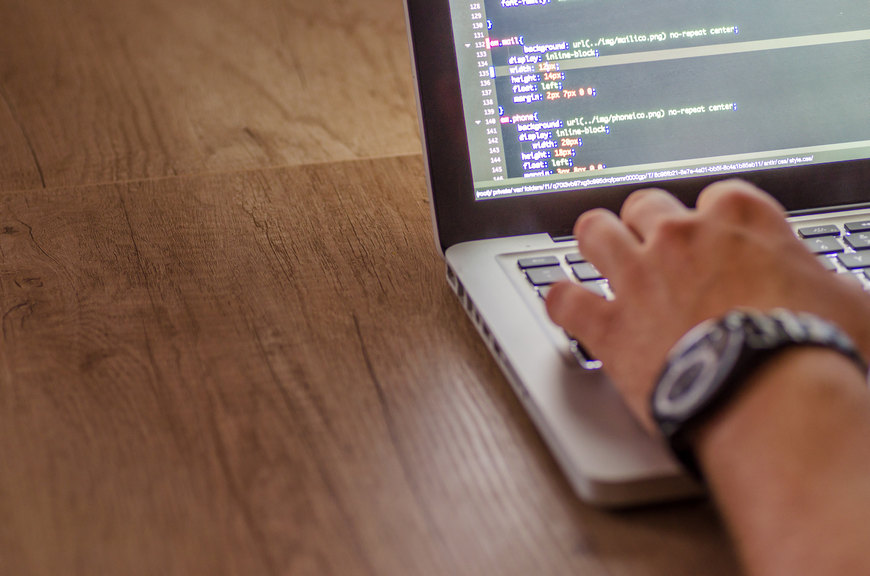 However, to add or remove functionality you may need to download either free or premium plugins. The same goes with the theme. There are thousands upon thousands of premium and free themes that you can choose from to build your website with.
So, for the purpose of this article, we assume you are going to create a site for a car wash with WordPress. Where should we start?
How to Create a Site for a Car Wash with WordPress?
As mentioned above, every website needs to have a domain name and a web hosting plan. So first, you must choose a name for the domain name.
Generally, it's best to have your business' name as the domain name, but if that name is taken, try to find a name related and similar to your car wash. The next step is to choose a web hosting company. GoDaddy and Bluehost are probably the best ones you can find in the market.
After choosing a domain name and a web hosting plan. It's time to choose a theme for your website.
As we mentioned above, there are thousands upon thousands of free and premium themes you can choose from to design a WordPress website.
Have a look at our Publisher Theme. It comes with 57 demos all ready for business websites.
Now it's time to choose plugins to add the functionality you want on the website.
Once you have everything ready, it's time to design your website.
How to Personalize Your Site for a Car Wash Business?
After installing WordPress you may notice that your site looks like a simple blog.
What we have in mind is a car wash site that looks more like this:
To get there you need certain things. Namely:
A WordPress theme that is close to what you need. (You can modify it later)
WordPress plugins that help you add features to your site.
Pages that explain your business and its services.
As you can see AutoBell is putting its number and location at the forefront. This is a signature of most physical businesses, as they need to advertise their location rather than their online services.
For a suitable theme, simply search for Car Wash themes. If you are not happy with the results, choose a business theme and modify the images to point toward a car wash business.
Business themes usually have a big image (we call it the hero image) on top of the page. It is the background to a short text, that is carefully crafted. (Here it says 'people can tell when you autobell brilliant.') Then there is a CTA button encouraging the visitor to do something. (Here it encourages them to see services and pricing)
If the visitor scrolls, the page continues to mention your services, or show a few testimonials. We go more in-depth in the next section.
You may also need certain plugins to maintain your site. For example, a robust security plugin or an SEO plugin like Yoast to go through your pages and give you some notes.
You can add plugins to your site simply by going to your WordPress dashboard and search for them. Most of these plugins are free to use.
You also need to add certain pages such as pricing, contact us or about us pages. Adding a page to WordPress is very easy and with a nice page builder, you can design it the way you want.
Next, we go to the specifics of what a car wash site needs.
What Does a Car Wash Website Need?
In our research, every car wash website needs to have certain information about what they do. Here is what we gathered so far.
Add Royal Club (subscriptions) and offer discounts
We have come across this feature a few times. Most car wash websites implement royal club to give out special discounts to customers who register on their website. This is a great idea to promote your website and get organic visitors. For example, the royal club can be subscription-based and customers get a 5%-10% discount on the services you offer.
You can use a combination of WooCommerce and a subscription plugin to achieve this.
Let customers leave reviews
Allowing your customers to leave reviews, is a great way of building trust. This assures your visitors that you are a legitimate business with real people using the services you offer.
Between the websites we audited, 8 out of 10 had a page dedicated to reviews submitted by their customers.
Showcase the Services You Offer (Wash Menu)
As you probably know, the services each car wash offers can and may be different from other car washes in the area. Thus, you need to explain why they have to come to your car wash. Display different packages that you are offering with their prices.
Come up with unique names for the packages you are offering and have a page where you explain them in detail. For example, Express Wash, Silver Wash, Interior Detail and etc.
Book an Appointment
This feature is very useful if you have a mobile car wash company. Your customers can book an appointment and your employees will go to their location to wash their vehicle.
This feature is very trendy, especially in the world that we are living in where everything can be done on our mobile phones.
Video Demonstration
A video demonstration can be used to display how you function as a car wash and also to visually display potential customers what services you offer. This video demonstration can be shown on the homepage or on a dedicated page.
Location and Hours
It is necessary to have your location on the website along with the opening and closing hours. As we mentioned, this is usually shown right at the top of the page. You are running a physical business after all. Thus, people need to know where you are so they can visit the shop in person.
It's not a bad idea to add Google Maps to a section of your website with the location pinned on it.
This can be either at the bottom of the page or in the contact us page.
Conclusion
In this article, we discussed how to create a site for a car wash and what you need and where to begin. Nowadays, having an online presence is a must. Most businesses are taking advantage of the internet to reach more customers. So why shouldn't you?
We can say with absolute certainty that WordPress is the best tool to build a professional website. In addition, with the help of gorgeous themes and useful plugins you can take your website to a whole another level.