One of the most important issues in today's competitive market is to find the best ways to get your website noticed by audiences.
It is essential for businesses to optimize their website in order to gain more visibility among the huge crowd of similar websites.
The popularity of the internet and online services creates a competitive circumstance that encourages businesses to find the effective factors on the noticeability of their websites.
In this article, we are going to mention some of the most significant factors that will help you grow your business and get your website noticed.
1. Focus on SEO strategy
Search engine optimization strategies are the attempts to make your website appear on the top of a search results page (SERP). Using SEO strategies on your website makes organic traffic to your website.
Therefore, it is a fundamental issue to use these strategies to get your website noticed organically, instead of using paid search which will be discussed later.
On-Page SEO
On-page SEO or On-site SEO is the practice of regulating the components of your website to earn traffic from search engines.
It also helps users to completely understand your content. On-page SEO is about knowing who your users are and what topics and keywords they are searching for, in order to write content most relevant to their needs.
 On-page SEO mainly focuses on:
Keyword research: The primary step to optimize your website is to know what your keywords are and how to identify the most searchable keywords related to your content. You should choose more detailed keywords to get the chance to be on the first page of search engine results.
Descriptive URLs: It is important to have SEO-friendly URLs since URLs are displayed in search result pages. Therefore, it is vital to use clear and meaningful names for URLs. When you choose a clear name for your page, it becomes easier for searchers to understand what your blog is about and find the most related blogs to their intent. It is more likely for users to click on clear URLs than those URLs which don't clarify what they are representing. It is also a necessity to mention the keyword you are explaining on that specific page in your URL.
Great user experience (UX): Having great UX converts visitors to consumers. So, it is necessary to optimize your site's design for search engines. When your page is displayed on google search, the searcher will land on your site, But it's the UX that leads them to conversion.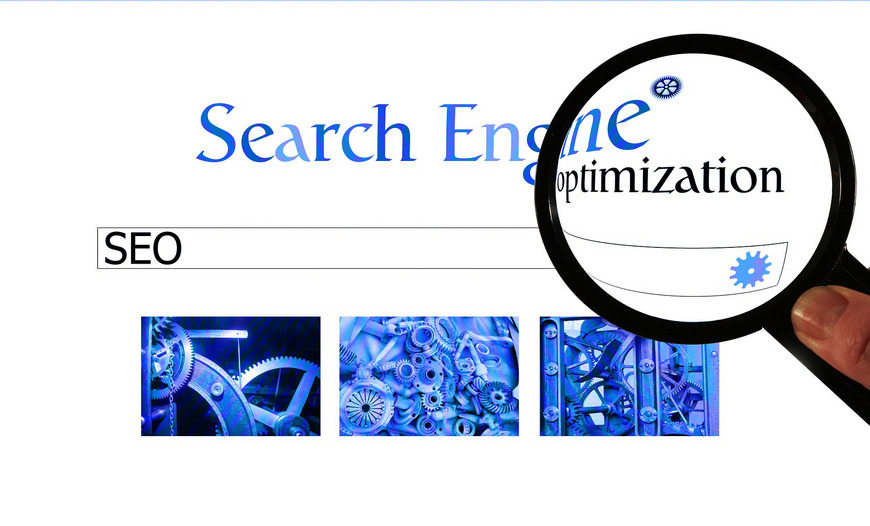 Off-Page SEO
Off-page SEO which is also called Off-Site SEO is all about building authority. It is about link building and generating social traffic using social media and making your site popular among searchers in google search engine.
Off-page means other sites link back to yours and pass authority and visitors to your content. It is important to have shareable content on your page that can be referred by others.
Guest blogging can help you gain more offers and links. It means writing content for another website which will give you the authority in your business. Others using your blog will create backlinks to your website. You can also share guest posts on your own website to add new content to your users.
On-Page and Off-Page SEO work together to improve your website rankings in search engine results. To improve your ranking it is important to make a balance between these two concepts since it makes your website understandable for both users and search engines.
2. Create Unique Content
Another essential factor is to create unique and rich content. Writing original content for a specific topic will increase the authority of your page and other websites may link to your blog. These links can boost your website visibility and get your website noticed by more visitors.
It is important to find your users' real intent and try to create original content related to their needs. High-quality content will also encourage your users to share your content via social media that will increase your traffic.
3. Use Visual Content
It is important to keep your users engaged with the website. One of the most effective ways to do so is by using visual content on your website. People prefer visual content since they can understand it much faster than reading a long text. Images give quick information about the blog post to users scanning your post. Visuals are also generally more memorable than textual.
Here are some of the most common visual content you can use in your website.
Images  
It is the most common visual used by websites to attracting people to their content. Using unique and fun images will attract visitors attention to the content and increase the web traffic.
If you are writing instruction for a specific app or service, it is a good idea to use screenshots to guide users properly. Posting screenshots from different functionalities of your product gives credibility to the product you are offering.
Infographics
Infographics are used for presenting statistical data and complex topics and transforming them to a compelling and easily understandable data.
Videos
The best tool for mentioning a problem and then showing the solution for that problem is Video content. Using proper video content can increase the conversion rate of a page.
4. Use Content Marketing for Brand Awareness
The concept of brand awareness is based upon the number of customers that are familiar with your brand. It means your company is known and people can recognize it by seeing your logo. It is a crucial job to increase brand awareness in order to get your website noticed.
Content marketing can provide you with certain solutions to increase your brand awareness:
The first step is to identify who your audience are and what are their needs. You have to create your content based on the identity and real needs of your customers. You should also identify where your audiences spend time the most and find their interest.
The second step is to have a strategy. Find your target audience, Launch a campaign based on your target, and choose the type of content you are planning to use.
The next step is to create unique and accurate content for your blog. So that your content is shared and linked to by other websites.
Social media play a vital role in promoting your brand. Being active on platforms such as Instagram, Facebook, Twitter, and other platforms and sharing related content with your followers will increase your brand awareness as well. It is also a channel to hear your customers' comments and complains and interact with them.
The last step is to analyze the data you have collected from this process and decide whether this marketing strategy you are using is useful or not for your business. You can also recognize which content has brought the most traffic to your site and which one has not.
5. Have a Paid Search Strategy
Sometimes you can't get customers as fast as you want by organic traffic. It is a good idea to use paid search strategies. Google Ads is the biggest online advertising platform that you can use to increase your web traffic. It is better to use this strategy as the last solution to create traffic for your content.
It is necessary to mention that there are many other factors that can help you to get your website noticed by users through search engines.