120+ Ad location
There is an ad location for any section you need! Before Header, Before Post Content, After X Paragraph, Between Posts in listings, Skyscraper ads, Mobile ads and etc... also there are 20+ ad locations specially for AMP pages.
120+ Ad Location (Spot)
20+ AMP Ad location
20+ Smart Lists Ad Location
Override Ad Locations on Pages, Categories...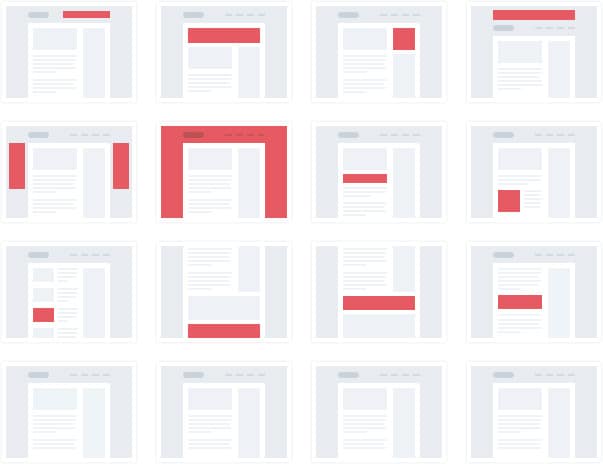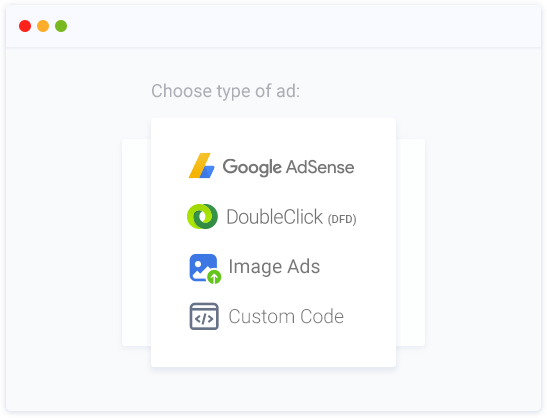 Google AdSense Compatibility
Better Ads Manager is highly compatible with Google AdSense in-depth to make sure you can earn the maximum you can!
Google AdSense Supported Completely
Google DFP Supported
Reviewed and Optimized by Google Experts
Smart Google AdSense Ads
In-feed and In Article Ads Supported
The new Google AdSense In-Feed and In-Articles supported natively without the need for extra actions! Just paste the AdSense code and make money
Google AdSense In-Feed Ads Supported
Google AdSense In-Article and Auto Ads Supported
Custom In-Feed Ads for categories and Blocks
AMP Support for In-Feed and In-Article Ads
AMP Ads Supported
Better Ads is highly compatible with AMP specialy the Better AMP for showing and managing Ads in experts way!
20+ Ad Location for AMP Ads
AMP Support for Google AdSense and Google DFP
AMP Support for Google In-Feed and In-Article Adds
Custom options for AMP Ads
AdBlocker Detector and Fallback
Break the Ad Blockers and make sure your ads will be showing all-time with using Better Ads Manager!
Fallback Ads for Ad Blockers
Custom settings for special fallbacks
Supports all Ad Blockers
Detects Ad Blockers in the fastest way!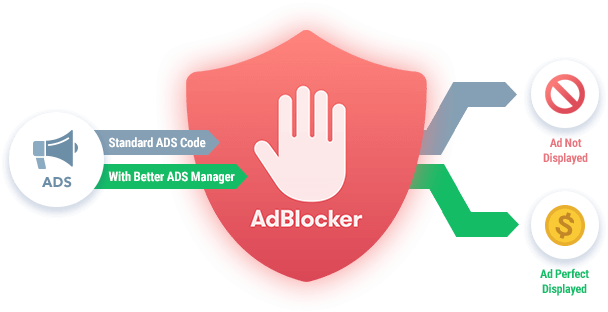 Responsive Google AdSense Support Via our Custom Admin Panel
Change the Google AdSense banners size for devices in the Boss Way!
Custom banner size for Mobile, Tablet, and Desktop
Show/Hide Ad banners on Mobile, Tablet, and Desktop
Override settings in pages, posts, categories and etc...
Easy to Use
The best UX to make sure you can manage your ads in the best and fastest way that can possible.
Unlimited Ads
No limitation on the banner count and ad locations! you can GO UNLIMITED by using Better Ads Manager.
Override Ads
All ad locations can be overridden in posts, pages, categories, tags and custom post types. Never seen before!
4 Type of Ads
Better Ads Manager supports Google AdSense, Google DFP, Custom Image Banner and Custom Code ads.
After X Paragraph Ads
You can custom banners after each X paragraph of your post content or before, middle and after post content.
Super Fast Loading
Created with the latest technologies and Google Ad Experts to make sure the ads will load as fast as possible!
Before/After Content Ads
Add a custom banner to top, end and the middle of post content. Also, you can override it per post!
Random Ads
You can set ads to be shown in random positions. Let space for all ads to be clicked!
Google DFP Supported
The only plugin that supports Google DFP. No need for extra action, only paste the DFP ad code.
Show/Hide Ads per Devices
Options to disable or activate each ad per device. Brings you a new level of ad management.
Options to Control
Many options to control the way ads are showing and the style of them per device and per page!
RTL Supported
Supports RTL styles completely in all ad types.
Multi-column Ads
Show ads in 1-4 columns and multiple ads in 1 ad locations with options to randomize them in each page load.
Supported in all WordPress Theme
Better Ads Manager supports all WordPress themes and also adds some special features to themes like Publisher theme
More Options...
We are improving Better Ads Manager daily and more will be added in coming weeks. We assure future updates.