Do you need a fresh look for your design using Hello Kitty poster font? We are here to help you!
We are pleased to present the Hello Kitty Font, a Janda Happy Day typeface created by Kimberly Geswein based on the popular Japanese cartoon character Hello Kitty. Hello Kitty is a fictional character created by a Japanese company.
Hello Kitty's popularity worldwide has made her arguably one of the most famous female characters of all time. This typeface also gets so much popularity because of the stylish glimpses present inside it. 
Let's look at the Hello Kitty font and download it without further ado.
Hello Kitty Uses What Font?
The Hello Kitty uses the "Janda Happy Day" typeface.
Janda Happy Day font family comes with 323 robust, meaningful, and trustworthy characters and combines a great attractive look with a transcribed-look design making it very convenient for customers.
Currently, only one version of TrueType font is available, which is the regular one. Many companies then copied and used the logo design in their kid's products. With its cute appearance, this font is gaining popularity among kids.
Free Hello Kitty Font Download
Below is the URL to download the free TTF file for Hello Kitty posters.
Since this font contains all of the Hello Kitty characters , including alphabets and numbers and Due to the fact that it is a copy-and-past version, you will not need to download a Hello Kitty font generator or text generator.
You can download two versions of the Hello Kitty logo from the following links. The vector version is available as an SVG file, while the transparent version is available as a PNG file.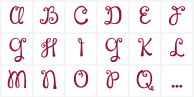 Hello Kitty Font
Hello Kitty SVG Logo
PNG
Hello Kitty PNG Logo
Below Are Some Alternatives and Similar fonts to Hello Kitty Font:
Anarchy
Dt Hip Hop
Mew Too Cat Dings
Using The Hello Kitty Font
You can refer to the following tutorials for information regarding downloading, installing, and using the Hello Kitty poster font family on a wide range of platforms and devices. Please let us know if you require additional tutorials that are not covered in this document.
How Does the Hello Kitty Font License Work?
You may use it only for personal purposes. Still, if you want to use it for commercial activities, you should purchase a license.
Hello Kitty Font Was Designed by Whom?
"Kimberly Geswein" designed the typeface.
Kimberly Geswein Fonts is one woman's business based in Orlando, Florida. After raising two little girls at home, she divides her time between creating new fonts and teaching them how to use them.
An Overview of Hello Kitty Font
Sanrio depicts Hello Kitty as a young female gijinka of a Japanese Bobtail cat with a red bow and no mouth. She is a perpetual third-grade student who lives outside of London.
Since it was first introduced as a media franchise in 1974, Hello Kitty has expanded to include a variety of media and products. This includes clothing, accessories, toys, games, manga and anime series, music albums, and many other products.
Yuko Yamaguchi currently designs the character, owned by the Japanese company Sanrio.
Wrapping Up: The Hello Kitty Font
As a final note, you may already have received the information about the Hello Kitty poster font and the link for downloading it. To enhance your design, you may like to consider using it.
We hope this article helps you make improvements to your design process.
Finally, if you require clarification, you are welcome to ask your question in the comments section below.
Please share this content on your Facebook and Twitter with your friends if you are working great with it.