Are you looking for a Bitcoin logo font to create a new design the fast way? If yes, then you're in the right place!
Since 2009, the Bitcoin logo has become one of the most recognized in the world due to its distinctive wordmark and graphic. The lowercase wordmark is always located on the right side of the visual image.
Known as electronic cash, bitcoin is a decentralized digital currency that cannot be centralized or regulated by a central authority, and it can be transferred from one user to another over a peer-to-peer network without a third party.
Let's dive into this article about Bitcoin font and download it.
What Font Does Bitcoin Use in Logo?
"Ubuntu Bold Italic" is the font name of the Bitcoin logotype.
The Ubuntu font family comes in a variety of humanist sans serif styles.
Free Bitcoin Font & Logo Download
You can download the TTF file provided below to use the logo design font on your projects.
Using the Bitcoin font is unnecessary for you to use a Bitcoin font generator since it is a copy-and-past version; this font will enable you to create designs similar to Bitcoin without utilizing Bitcoin logo text generators. Furthermore, you will be able to use all alphabetical and numeric characters required for your design.
Alternatively, you can also download the Bitcoin logo as a transparent PNG file for editing with any image editing program, regardless of whether you are using a Mac or a PC.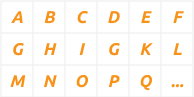 Bitcoin Font
SVG
Bitcoin Logo SVG
PNG
Bitcoin Logo PNG
Other Alternatives and Similar fonts to Bitcoin Are Listed Below:
Roboto
Post Grotesk
Graphik
Space Mono
Using The Bitcoin Font
We have provided the following tutorials to assist you in downloading, installing, and using the Bitcoin logo text font family on multiple platforms and devices. Don't hesitate to contact us if you require additional tutorials not included in this document.
What is The Bitcoin Logo Font License?
In addition to being suitable for personal use, this font can also be used in commercial activities.
Who is The Bitcoin Font Designer?
"Canonical Ltd" designed the Ubuntu Bold Italic typeface.
Founded by South African entrepreneur Mark Shuttleworth and funded by venture capital, Canonical Ltd provides commercial support and related services for Ubuntu and other Linux-based software projects.
Aside from its offices in London, Austin, Boston, Shanghai, Beijing, Taipei, Tokyo, and the Isle of Man, Canonical employs over 3,000 individuals in over thirty countries.
Here is Information About Bitcoin
Bitcoin is a decentralized digital currency that can be transferred on the peer-to-peer bitcoin network. The cryptocurrency was invented in 2008 by an unknown person or group using Satoshi Nakamoto.
Nine countries prohibit bitcoin use as a currency. However, El Salvador has adopted it as a legal tender, although merchants have not yet adopted it as a legal tender. Ukraine accepts cryptocurrency donations as a contribution to resisting Russian invasions in 2022. Iran is bypassing sanctions by using bitcoin.
In a few countries, bitcoin has been used as a government instrument. Depending on the region, bitcoin's legal status varies. Bitcoin was launched in 2009 and has now been adopted in over 100 countries worldwide.
Final Summary
In this article, we tried to give you complete information about Bitcoin typeface, similar crypto fonts and a free download link. You can construct a big difference by using this font on your design. They are helpful.
We hope this information was helpful to you.
Please feel free to send a comment if you have any questions and don't forget to share this post!