Are you looking to start a marketing agency or wondering what the appropriate business code is for your existing agency?
You are not alone; many business owners struggle to find the correct classification for their industry. In this article, we will delve into the Business Code for Marketing Agency (NAICS & SIC) and help you understand its significance.
The Business Code for Marketing Agency (NAICS & SIC) is an essential aspect of your business's legal identity. It determines your eligibility for various government programs and tax incentives that can help grow your business.
According to recent statistics, there are over 13,000 marketing agencies in the United States alone, generating a revenue of $64 billion in 2023. Therefore, it's crucial to classify your business correctly to ensure you receive all the benefits available to you.
In this article, we will discuss the NAICS and SIC codes for marketing agencies and explain how they work. We'll also provide guidance on choosing the appropriate code for your agency and discuss the benefits of getting it right.
So let's dive in and explore the world of business codes for marketing agencies!
What is a Business Code?
A business code is a unique identifier assigned to companies and organizations. It helps the government identify the type of business you operate and gather statistical data.
The North American Industry Classification System (NAICS) and Standard Industrial Classification (SIC) are two commonly used business codes for marketing agencies.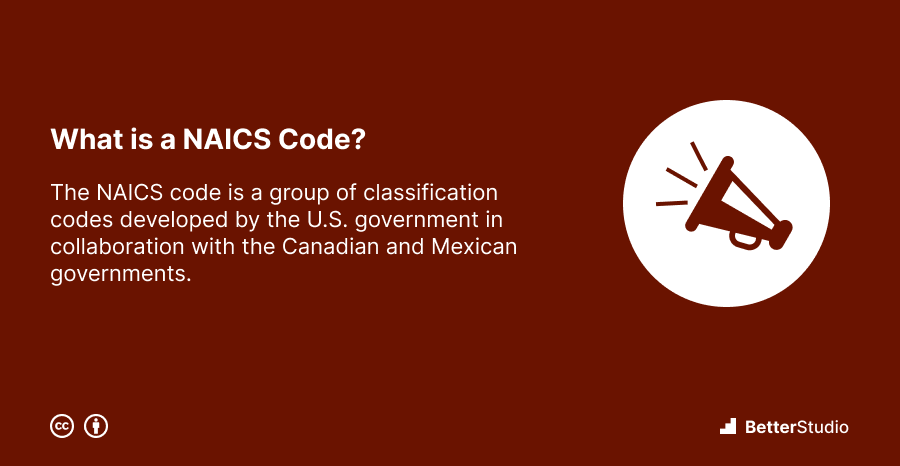 What is a NAICS Code?
A NAICS code is a system used to classify businesses according to their primary activities or products. It's a standard way of categorizing businesses to help with data collection and analysis, and can be useful for research or marketing purposes.
NAICS Code Meaning
The numbering system for NAICS codes works in the following manner:
Numbers 1 and 2:  Indicate the economic sector in which the company is located
Number 3: You will find the company's sub-sector
Number 4: Indicates the industry group that the company is a member of
Number 5: The company's particular industry is identified
Number 6: The national industry of the company is identified
As a result, every NAICS code relates to an individual business and describes what it does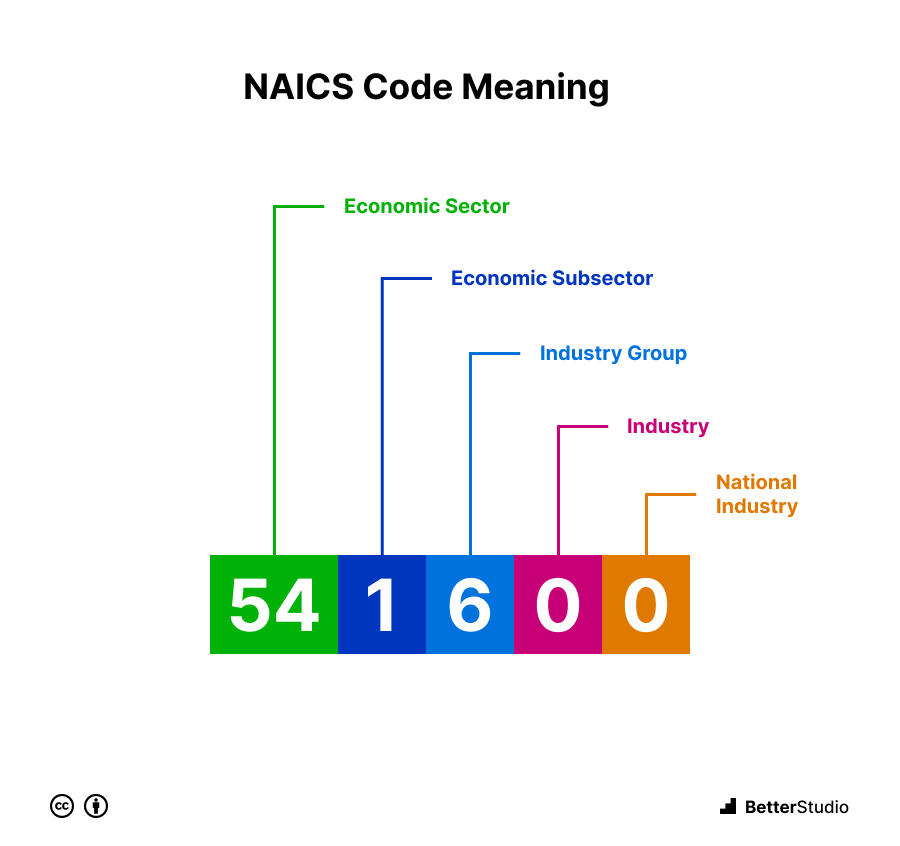 NAICS Code for Marketing Agency
When it comes to identifying your marketing agency's industry, the North American Industry Classification System (NAICS) Code is a valuable tool.
NAICS codes are used by government agencies and businesses alike to classify industries based on their primary activities. As a marketing agency, your NAICS code will likely fall under the 541613 category, which covers marketing consulting services.
However, there are several other NAICS codes that may be relevant to your agency, such as 541810 for Advertising Agencies or 541820 for Public Relations Agencies.
Here is a list of all NAICS Codes for Marketing Agency:
| | |
| --- | --- |
| Advertising Agencies | 541810 |
| Marketing Consulting Services | 541613 |
| Public Relations Agencies | 541820 |
| Media Buying Agencies | 541830 |
| Media Representatives | 541840 |
| Display Advertising | 541850 |
| Direct Mail Advertising | 541860 |
| Advertising Material Distribution Services | 541870 |
| Other Services Related to Advertising | 541890 |
While these codes may seem like dry technical jargon, they can actually be incredibly useful in helping your marketing agency stand out from the competition.
By understanding your industry's NAICS codes and using them to your advantage, you can better target your marketing efforts and connect with potential clients who are looking for exactly the type of services your agency provides.
What is a SIC Code?
A SIC code, or Standard Industrial Classification code, is a four-digit numerical code used to categorize businesses based on their primary activities.
This system was developed by the U.S. government to facilitate the collection and analysis of business data.
Each code represents a specific industry sector, and businesses can use their SIC codes for market research, competitive analysis, and other purposes.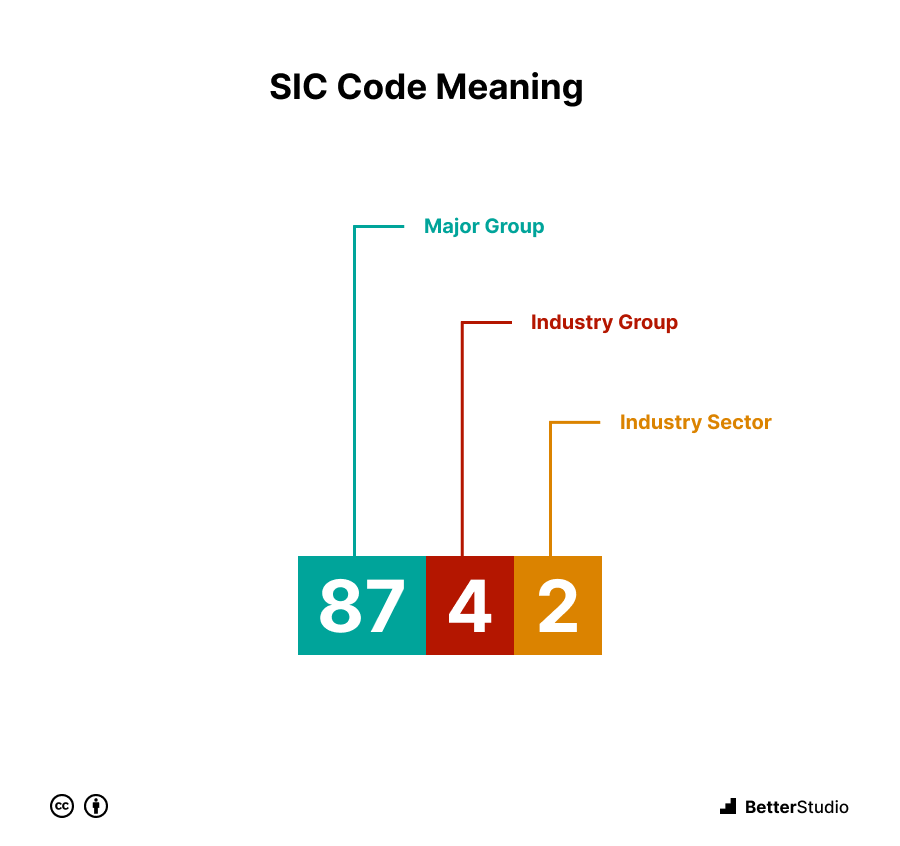 SIC Code Meaning
The SIC codes have four digits and there are more than 1,000 unique codes nationally recognized.
The first two digits are used to identify the major group, which is then further divided into 12 groups at higher levels
The third digit reveals a little more detail – more specific industry groupings
The fourth digit shows the industry sector
The official US Standard Industrial Classification code is always four digits; however, some private companies use six, seven, or eight-digit versions of these codes for more specific marketing or research.
SIC Code for Marketing Agency
The Standard Industrial Classification (SIC) system is a coding system used to identify and categorize industries. In the SIC system, marketing agencies are classified under SIC code 7311, which includes services such as advertising, public relations, and marketing consulting.
Other related SIC codes for marketing agencies include:
| | |
| --- | --- |
| Outdoor Advertising Services | 7312 |
| Radio, Television, and Publishers' Advertising Representatives | 7313 |
| Advertising, Not Elsewhere Classified | 7319 |
It's essential for businesses to accurately identify their SIC code as it can affect their eligibility for certain contracts, licenses, and loans. By knowing the list of all SIC codes for marketing agency, businesses can ensure they have the correct classification and maximize their opportunities in the industry.
What is the Difference Between NAICS and SIC Codes?
NAICS and SIC codes are both used to classify businesses, but NAICS is the newer system and focuses on industries in a more detailed manner. SIC codes are still used by some agencies, but NAICS codes are becoming the industry standard.
Conclusion
In conclusion, we have learned that the Business Codes for Marketing Agencies can be classified under two systems: NAICS and SIC. NAICS is the newer system and is more widely used, while SIC is an older system that may still be used in some cases.
It's important to identify these codes accurately to ensure proper classification and access to relevant industry data.
If you want to learn more about related tutorials and business-related articles like this one, check out the BetterStudio blog for more informative content.
You can also stay up-to-date with the latest tutorials by following BetterStudio on Facebook and Twitter.
Thank you for taking the time to read this article. Please feel free to leave any questions or comments you may have in the comment section below, and we will do our best to address them promptly.