As most of the big companies are based in the US, we would like to use the United States as our example. More than 34% of the Americans are working as freelancers and Forbes has estimated that this number will surpass the 50% mark.
This is due to the fact that most companies prefer to hire less full-time employees and rather spend their budget on contractors and consultants. According to IBIS in 2019 alone management consulting market size in the US was over $240 billion and this number is predicted to grow by 80% in the coming years.
Another reason consulting business is growing not only in the US but other countries as well, is due to the fact that you don't need any product, you can simply start with a laptop and a phone. So, how to set up a consulting business?
What is a Consulting Business?
Before we explain how to set up a consulting business, let us explain what is consulting business.
There is a lot of wrong information about consulting. Most people strongly believe that you need to have credentials, a fancy and luxury looking office, and a professional consulting business plan. Besides, they think only big companies need business consulting.
However, none of this is true.
The term consulting literally means giving expert advice to people working in a specific field. Every business face problems and they are always willing to pay to have their problems solved. So, why would a business hire a consultant?
You may have lost a key member in your team and simply don't have the human resources. So, temporary hiring a consultant can help fill in that gap until a full-time person is found. So, renting a brain is the first reason.
Consultants are usually good at taking care of the organizations, especially those who need immediate and imminent changes. Having a consultant could definitely help fix the mess. Therefore, they're good at fostering change in organizations.
Since a consultant has recently joined your team, they have a fresh perspective on your business. Most of the people working in the company have gotten used to the way everything is running. Therefore, they may not be able to find the root of the problem. An outsider coming to your business with fresh ideas can be a great help.
So, now that we know what is a consulting business and the reasons to hire consultants, let us discuss different types of consultants.
What types of Consultants are there?
Generally, there are 5 types of consulting businesses. A consultant should have a great understanding of the business they are walking into and give you great management and strategy practices to help improve the business.
As you probably know, the biggest market in the world is IT at the moment. Thus, it is a fast-growing market for consultants as well. IT consultant companies usually develop new softwares for businesses to improve the flow. One of the biggest IT consultant companies we can mention is IBM.
It doesn't matter if you need to target a new market, new design or even a new logo. Marketing consultants implement new ways to interact with your customers or come up with great marketing plans to reach a new market and potentially increase the number of sales.
It is normal that every company needs top talent in their office. An HR consultant company can help you recruit the top people in your field or train and develop the current employees to be better at what they do.
So, now that you are familiar with consultant business, you may ask, how can I set up a consulting business? The next step would be to choose a niche.
How to Start a Consulting Business?
To set up your own consulting business you first need to come up with what your business exactly needs to be. Then find the first batch of potential costumers and create ways to receive sustainable offers in the future.
1. Target a Niche
Let's say you have an online business and you would like to run Facebook ads and you know absolutely nothing about creating an ad. Would you watch YouTube videos or you would rather hire someone who specializes in creating Facebook ads?
The answer is pretty simple, isn't it?
You would rather go with the experienced specialist, who has dedicated his life and devoted their entire career in mastering Facebook ads. The YouTube tutorials may be great to learn how to create ads on Facebook but they can't guarantee anything to you. Especially when you have to set a budget before creating a Facebook ad.
If you would like to make six-figures in the consulting business, it's best to target a specific niche and work your way up, rather than being a generalist consultant. When you have mastered consulting for a specific niche, companies will beg you to work with them at any price.
So, you need to ask yourself, which market you are familiar with? What skills do you have? What are the needs in the market you are thinking about?
Which Market You are Familiar With?
The first step is to think about the markets you are familiar with and interested in. Based on your working experience, it is easy to find the right market or you can simply start with the market you have great knowledge of.
We recommend writing down the top markets you know and would like to begin your consulting career in.
What Skills Do You Have?
You need to ask yourself, what are your talents? What skills do you have? And what can you master very quickly? Think about skills you always wanted to try and you are most interested in and you can master very quickly.
Once again, write down the skills you already have and the skills you are interested in and can master in a short time-frame.
What are the Needs in the Market?
The last step is to think about the market's needs. What do people really need from a niche-based consultant? What are the main challenges most companies are struggling in the market?
To answer these questions, you need to put yourself in their shoes in order to figure out what they need. Coming up with your business ideas never works. Because people don't care about your ideas and skills. They just want you to solve their problems for them as fast as possible.
So, you need to look at the market you are going to work with and see what are the needs.
2. Create a Strong Pitch to Show the Value of Your Services
In any ordinary business, you have a set of clients who would be interested in what you are selling. For example, imagine if you are selling a house, the customers will always come knocking on your door. However, this isn't the case for a consulting business.
As a consultant, your job is much harder, because if you don't have any clients, then you have no consulting business. You are providing services to people who aren't even familiar with what you do. So, you have to market yourself and build your brand. There are various ways you should become familiar with in order to set up a consulting business and attract new customers every other day.
Cold Calling
To be a successful consultant, you have to do what is necessary to make cold calling work. Some people may struggle with this step of the way. Thus, we would like to introduce a few ways to make this process easy for you.
Prepare a script ahead of time. You need to have a script ready for what you would like to talk about with your potential customers. Keep in mind, the main goal of talking to someone on the phone is to set up a face-to-face interview with them to turn them into new clients.
Get creative with your timing. Most of the time, when you call during normal working hours, when you call a business and try to pitch yourself you get blocked by a secretary or administrative assistant whose job is to turn down any cold callers like yourself. But don't worry, there is also a way to talk to the decision-maker at the company you are trying to reach. Try calling before the secretary is on the job or after he/she has left work. Chances are, you will talk directly with the decision-maker at those times.
Make limited cold calls. Try calling only a few days in a month. That way you are motivated to make your next call and the company you have reached out has probably forgotten about the last cold caller who called them.
Public Speaking
One of the essentials to set up a consulting business is Public speaking. This is another great way to attract new clients. Besides, it's also a great way to build trust between your community. Unless you live in a small town that doesn't have a community center. In that case, you have to hold your speech in another city with a bigger audience.
You can fix your meeting by using the phone directory. In addition to that, you can also ask the local library and ask for their reference desk. Go ahead and make a list yourself as one of the monthly speakers in the community.
Ask for Referrals
Asking for referrals is probably one of the oldest marketing strategies that's still useable. When you have a new client and everything is going smoothly as you have imagined. Once your consulting is finished make sure you ask for a referral. You wouldn't believe how useful this strategy is and how many people end up working with you just because someone they know has referred you to them.
3. Create a Network of Potential Clients
Other than the marketing strategies mentioned above, to set up a consulting business, it would be a good idea to create a network and connect with potential clients.
One of the perfect websites for this purpose is LinkedIn. By signing up on this website you can simply connect to other people in your industry and start building your network.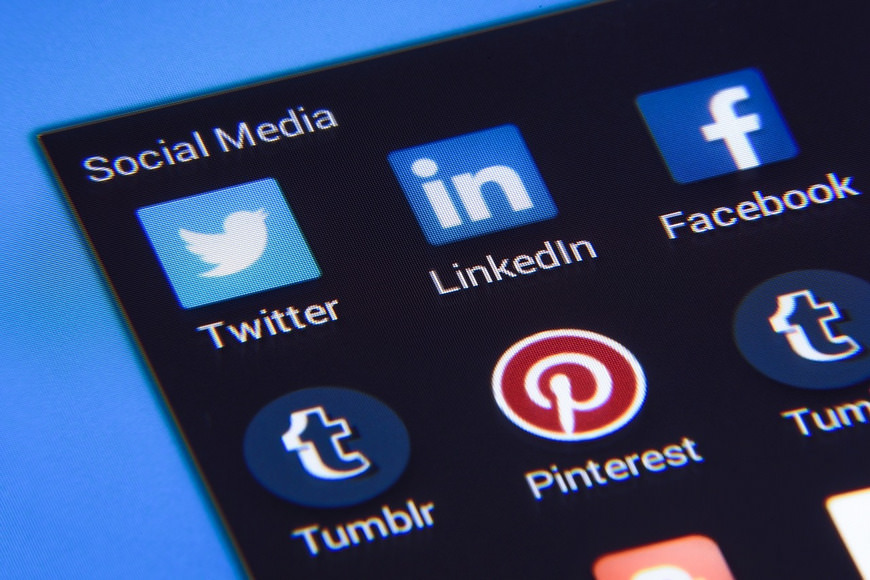 Get in touch with new people and introduce yourself. You never know who may be interested in your work. In addition, there are online tools you can use to find new people in your industry.
4. Create a Consulting Marketing Strategy to Find New Clients
In today's world, the most viable marketing strategy to find new clients is to build a website and be active in social media. By having a website, you can start self-branding and showcasing your services, past works and etc.
Nowadays, there are many CMS platforms you can use to build your website. However, WordPress is the most flexible and easy-to-use, and most importantly, free to use Content Management System. Currently, more than 34% of the websites on the internet are built with WordPress.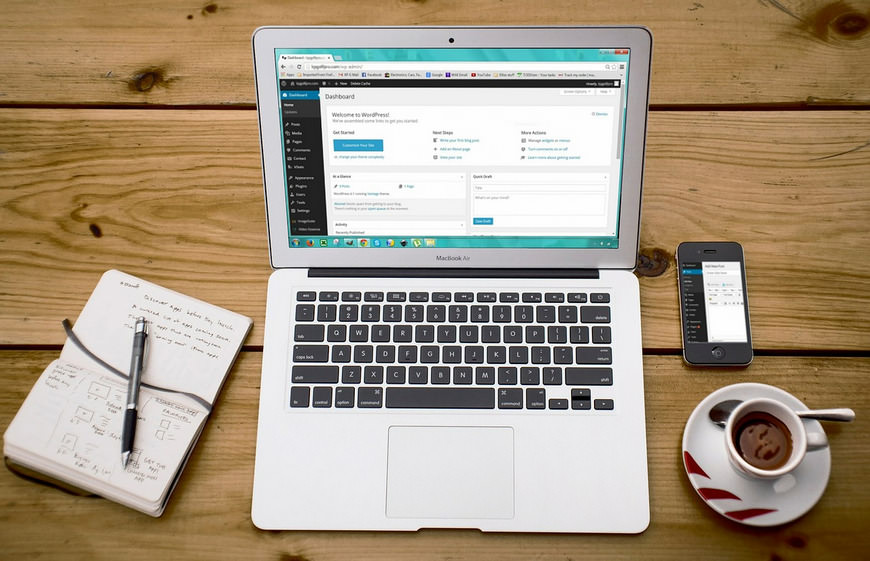 In WordPress, you can install plugins to add extra features to your website and by installing themes you can give your website a slick design. There are a lot of themes in the WordPress repository. Some are free and some are premium.
You can also look at our Publisher theme as a basis for the site you want to create.
Having a professional-looking website is the best way to earn clients' trust. Make sure you are showcasing your services and even testimonials if you have any on your website.