Looking for a tutorial on how to approve WordPress comments automatically? Looking for a step-by-step guide on how to do this? Here's one for you.
If comments could be automatically approved, anyone would be able to post a comment without having to wait for an administrator to approve it. Comments can improve traffic to your WordPress site and increase engagement.
If you allow automatic submission of comments on your WordPress blog, they will appear immediately without your approval. However, you should be aware of all spam comments as well as inappropriate comments before allowing the automatic submission of comments on your WordPress blog.
If you want to enable automatic WordPress comments, we suggest you check the list of compared best WordPress comment spam plugins.
The purpose of this article is to explain how to approve comments automatically in WordPress. Let's go.
How to Approve Comments Automatically in WordPress
Through the WordPress admin panel, you and your visitors will be able to post and view comments on your articles and pages. Through comments, visitors can interact with you, other authors, and readers.
Users can also interact through comments. WordPress admins can also easily enable automated comment approval via the WordPress administration panel.
The automatic comment approval feature can be easily enabled in the WordPress admin panel under the discussion settings. To enable it, uncheck the following two checkboxes:
Step 1 – First, log into your WordPress admin panel and click on the Settings menu in the left-hand menu. Click on the Discussions submenu in the left-hand menu.
Step 2 – Locate the section beginning with the words 'Before a comment appears' You will see two check boxes behind them that need to be unchecked.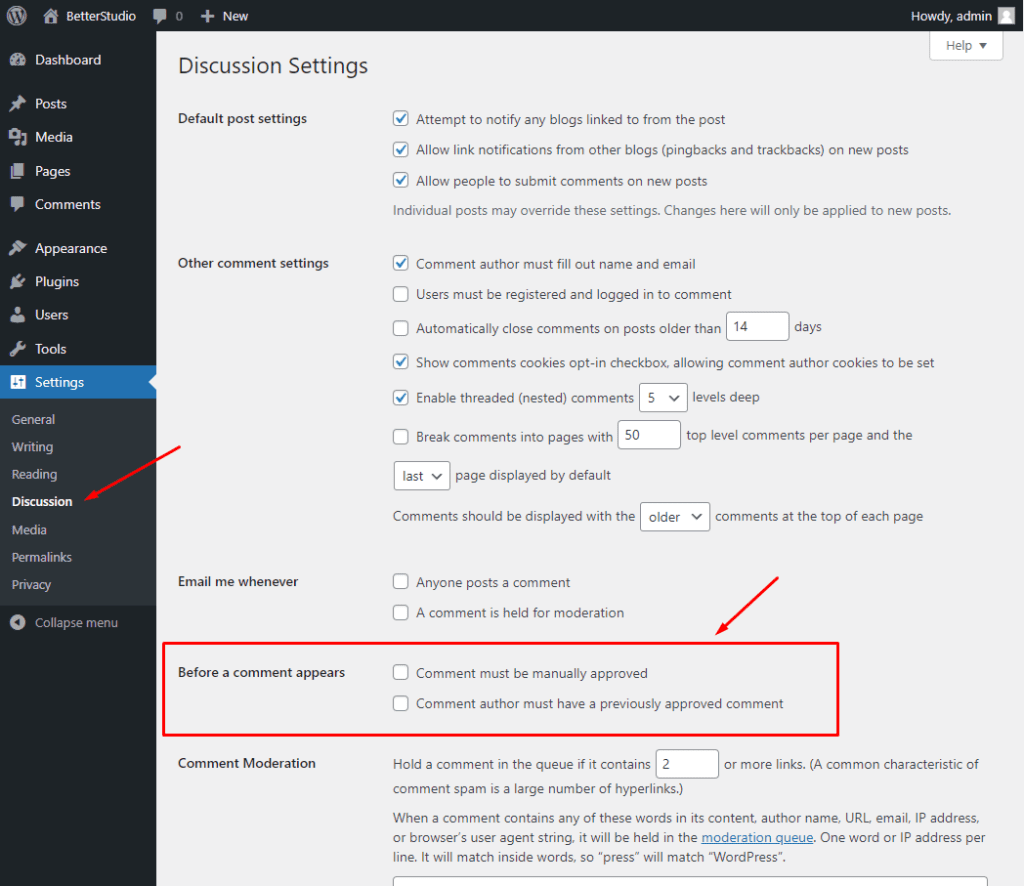 Done! Your WordPress website will now automatically approve any comments that are submitted.
Conclusion
We discuss how to enable WordPress automatic comment approval workflow in this article.
However, we recommend checking the 'Comment author must have previously approved comments'.
You must moderate each comment before it will be automatically approved, so all comment authors must leave at least one comment before their comment will be automatically approved.
As a side note, if you embrace failure, you can read our detailed article on how to disable WordPress comments.
By sharing some tips with you in this article, I hope to save you a lot of time and frustration regarding your WordPress blog's comments.
Comment with your feedback. We'd love to hear from you. Please share this post with your friends.