What is WordPress footer? How do you change it? What is the purpose of the footer? Can you edit the footer? To find the answer to these questions read below.
Footer is the bottom section of your page. Footer is one of the important sections of any website because you can display crucial information about your websites like privacy, copyright, useful links, favorites, latest posts, about us link and other crucial links. Footer can also contain codes and scripts that WordPress developers wish to use.
What is WordPress إooter?
In the development of the WordPress template, the footer section is usually in footer.php, in some WordPress templates the footer section may be accessible by a widget. A footer will most likely remain the same and won't be changed that much. In addition, the links you use in your footer are general links and they're not specified to anything. With the development of HTML5, footer and header are getting more attention than before.
By marking pages based on HTML5, you can use footer on every single page of your website. This means some of your web pages may have a different number of footer and header.
A lot of users may think that the footer has no value and visitors won't click on footer links at all. Therefore, they won't spend much time designing their footer. This thought is obviously wrong, the footer is one of the crucial sections of any website.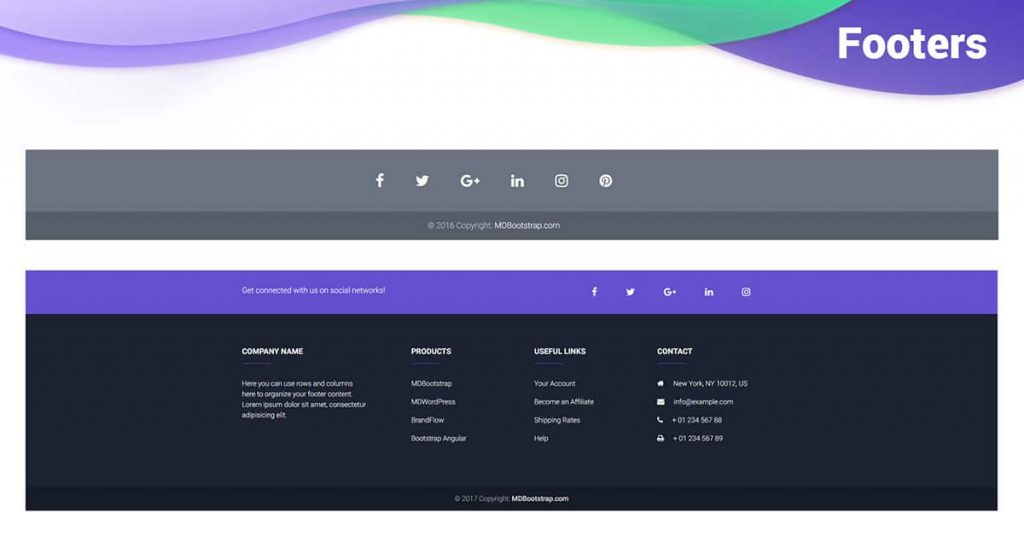 There are many ways to edit your footer in WordPress and users can even use plugins. To edit footer via code, you need to make some changes to footer.php file or style.css and in some cases both of them. To find footer.php simply login to your WordPress dashboard, click on "Appearance" and select "Editor". On the list that appears look for footer.php file and then click on it.
It is recommended that you don't directly make any changes to this file, instead follow one of the ways below:
Create a child theme and make your changes there.
Make sure you fully backup your files before you make any changes to your crucial files.
You can simply add the necessary code to the footer.php file without removing any existing code.
In any case, making changes to the footer.php file requires programming knowledge and you should approach with caution.
One of the easiest methods to edit the footer is by going to the activated theme customization. You need to login to the WordPress Dashboard from Appearance click on Customization. In the customization tab, there is a specific section for the footer.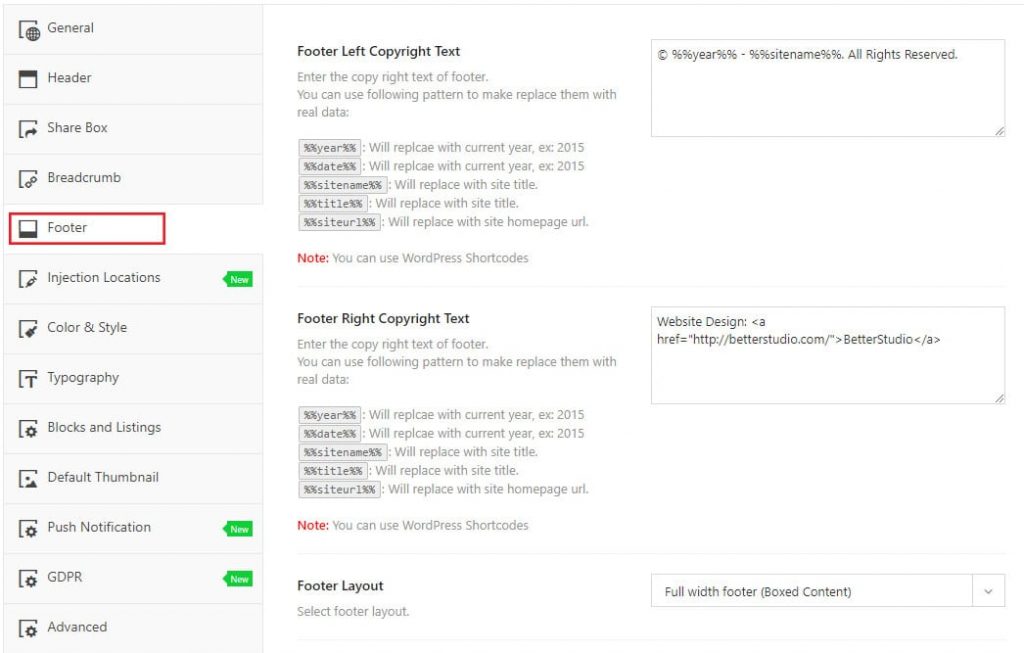 For example, in the Publisher theme, the footer setting has many options. This theme allows you to make changes to your footer without having to add any plugins or code to your files.