The number of elder people is increasing around the world and the necessity of home care agencies is increased as well. Because of this need, the home health care agency business is also growing. Starting a home health care agency needs some steps and you have to know it before you start a home health agency.
In this article, we are going to discuss the concept of home health care agency and suggest methods you can use to promote and grow your business. And at the end, we are going to explain how to grow your business in the online market and create a website for your home health care agency.
What is a home health care agency?
Home health care means you as an agency, hire some professional caregivers and nurses with both medical and non-medical skills.
These professionals are sent to elders' houses in order to receive care and constant monitoring such as blood pressure tests. They will also do their daily activities such as cooking, cleaning, transportation, etc.
This type of nursing system is common when old people are leaving hospital and they need daily cares at their own places.
How to start a home health agency?
If you are planning to enter home health care business, there are some vital steps you have to follow before starting your business. Starting a home health agency is not easy, especially in this competitive world that there are many competitors that provide services similar to yours.
Therefore you have to know all the aspects of the business you are about to start and consider them to build a powerful and successful business.
1. Draw a home health care business plan
Having a business plan is the first step you should take care of before starting your business. A good business plan is the key success in this field. A home health care business plan includes:
Executive summary: Describe your company and your services briefly. Some other information such as location, employee's info, financial info need to be included in this summary.
Company description: Explain your goals and the problems you are about to solve. The advantages and strengths that may promote your business are also worth mentioning in the company's description. 
Services: Describe all the services you are offering to your customers and the benefits they may gain using your services.
Marketing plan: Describe your marketing approaches and the strategies you will use to attract customers.
Organization and management: Describe your company's management structure and who you are hiring in your team.
Financial plan: Describe supply information such as balance sheets, forecasted income statements, and budgets.
Market analysis: Identify your target market and research on your competitors, customers, and obstacles you may face during the process.
2. Register your home health agency
After drawing your business plan, it is time to register your agency and get the necessary certification to start your home health agency.
Based on your country and the state you are working in, you have to check whether you require a licence or not.
Medicare and Medicaid certification is a necessary certification in the United States.
Make sure you are aware of the steps you need to take, based upon the country you live in. Getting certification may take time. So you have to proceed ASAP.
After registering, it's time to choose a unique domain name for your business. You have to ensure that nobody else is using the same name for their business. This name will be used on brochures, advertisements, business cards, and business website if you are planning to build.
3. Hire the best people for the job
Since your business products are the services your staff provide for your customers, it is critical to hire skilled people for the job. It is important to hire professional staff since they are representing your business and they will directly influence customers' opinions of your brand.
Spend as much time as needed to select the best candidates. It is important to check their background and then hire them. The ones that you are about to hire must be experts in their jobs to satisfy your customers.
A satisfied customer will recommend you to others. This directly influences your reputation and increases your popularity.
4. Market your home health Business Locally
After hiring staff, it is time to promote your business. To do so, it is a good idea to join local groups and organizations. You can get your services noticed using advertisements and billboard ads in the area.
It is important to introduce your services to your local society to gain customers and make them trust you and your employees.
Providing special offers may also promote your business. Also, you can launch creative campaigns to get more customers and encourage them to choose you over your competitors.
5. Go Online: How to start an online home health care business?
In today's competitive world, businesses are trying to get noticed using the World Wide Web. Most people use the Internet to do their daily tasks from food ordering and shopping to reserving airplane tickets and requesting home services.
Therefore, it is kinda crucial to be active in the online market and try to provide your services online.
Just like other agencies, a home health care service needs to have its own website. If you have a plan to create your website, there are some important points you must consider to reach your goals.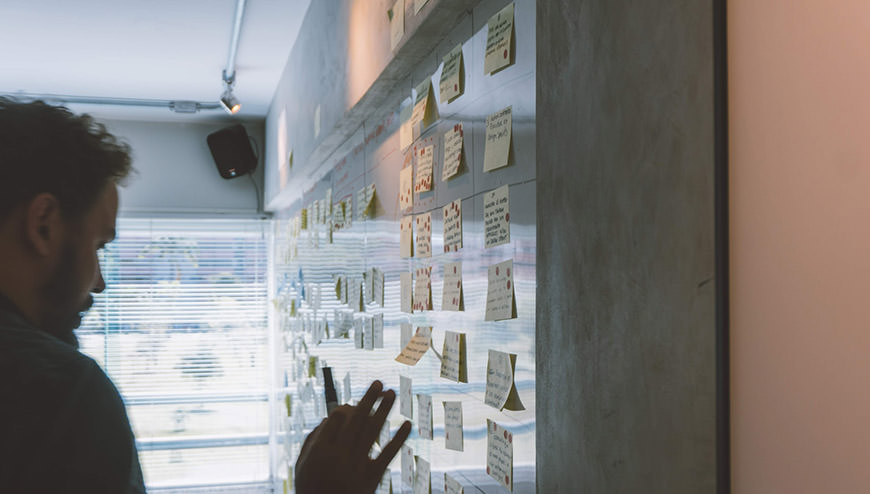 First of all, you have to buy your domain name and hosting service. Then decide how much you want to spend on the website. If you can afford to hire developers and designers, it is a good idea to hire a team and start developing your website. Otherwise, it is better to use a CMS and ready-made health agency and health blog theme to build your website.
One of the best platforms you can use to build your website is WordPress. It is the most popular CMS among users and with its various themes and plugins you are able to create a unique website for your business.
No coding knowledge is needed and you can build your WordPress website with its built-in features. Using proper themes allows you to create a website and use its features for your home health care agency without the need to change and edit any component.
Active engagement on the internet and using techniques such as Local SEO will help your address and contact to appear on search results, as people are looking for agencies in your area.
6. Grow your home health agency
Once you have achieved your basic goals such as starting the business and gaining traction, it is time to consider a plan to grow your home health agency. It is important to seek sponsors to support your business financially.
Upon the growth of your business, the number of your employees and their wages will rise as well. Therefore, it is necessary to consider all financial needs and follow your business strategies to take the stress out of payment issues.
In this article, we focused on home health care agencies and the steps you need to follow in order to have a successful home health care agency. Each step is important and you must carefully pay attention to them to gain the best results from your investment.