As technology advances and people move towards using internet services, businesses have started to adapt and build their online presence. In this article, we would like to discuss how to create a site for a tennis club.
A tennis club is a physical and mostly a local business. So you need to create a site that directs your visitors to your services and location. Here is how.
Draw a Strategy and Estimate your Costs
Before anything, you have to draw a strategy for your business and to do that, first, you need to ask yourself, what is the main purpose of creating a website? For example, define what you want to do on your website?
To create a site for a tennis club, your main purposes could be as following:
To introduce the tennis club and notify visitors of packages and opening hours. In simpler words, trying to create this website to promote the club.
To allow visitors to purchase a membership online and book a session online.
To sell Tennis related items such as a tennis ball, tennis racket, clothes and etc.
Each of the points mentioned above must be reviewed. By drawing a strategy for your website, you have taken the first step towards creating a site for a tennis club.
The next step is to estimate the cost. You must calculate the potential costs of creating a site for a tennis club. Below we will explain in detail how much you may need.
Consider different options that you can use to increase your income. There are multiple ways to make money out of a tennis club website:
Create a Store
By creating a store on your website and selling the required equipment to play tennis, you can increase your income. By doing so, other than promoting your tennis club and attracting more players, you can create an income out of the website.
Sell club membership online
You can implement different packages and showcase them on the website. These packages can be monthly or annually. One of the popular methods to convince visitors to make purchases on your website is to implement a royal club system and offer discounts. For example, you can offer a family package and offer discounts if they purchase the package for a year.
Book sessions online
The feature to book the court online could also increase your income and bring in new players.
How to Create a Site for a Tennis Club?
Nowadays, even outdoor activities start from an internet search. Most people tend to use search engines to satisfy their daily needs and look for tutorials online.
Besides, people who are looking for a nearby tennis club, use Google to find what's close to them. Therefore, having a website for your tennis club and build an online presence is necessary. Also, pay attention to your local SEO.
Before creating a website, it's best to become familiar with the terms.
Domain Name
The domain name is your internet address. The domain name is unique for each website and it cannot be copied. There are a lot of domain registrars on the internet.
Furthermore, domain names must be renewed otherwise you will lose the name and someone else may register it under their name.
Web Hosting
Every website requires a hosting platform to save their data and to be accessible by whoever that has internet access. Much like domain name, the host must be purchased and renewed. There are web hosting companies in the world that offer different packages and prices.
You can choose any package based on your budget and the required space to host your website. Also, the plans can be monthly or yearly. If the purchased host isn't renewed, people won't be able to access the website.
Website Builder
After choosing a web hosting and a domain name, it's time to choose the right website builder. The website builder simplifies the process of creating a website. There are a lot of website builders out there and you can choose whichever you want based on your requirements.
One of the most popular free website builders is WordPress. With WordPress, you can create a professional website. Besides, there are thousands upon thousands of plugins and themes for WordPress websites.
Plugins eliminate the need to hire a team of developers to work on your website and it allows you to create the website you need and manage it simply.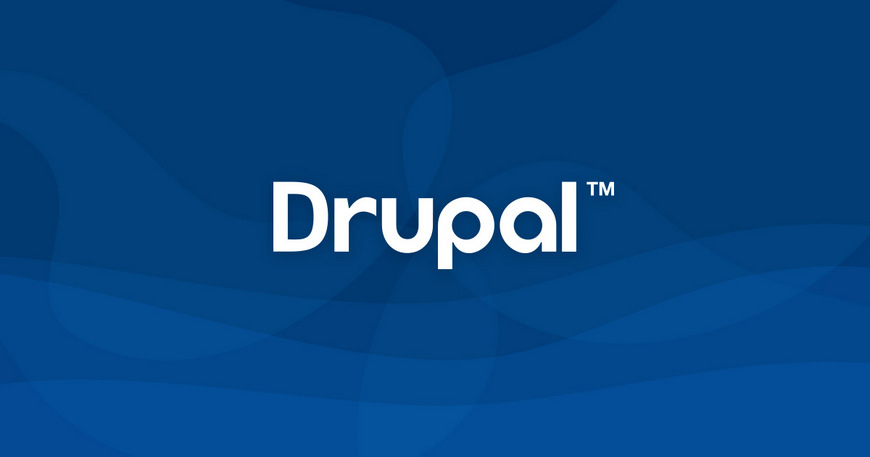 Drupal is another website builder. Much like WordPress, this content management system (CMS) allows you to create a website and add or remove content from it.
Drupal is free as well and comes with many features. However, it is designed for advanced users and you may need to have the programming knowledge to work with it.
Joomla is another content management system (CMS) that you can use to create your website. Just like Drupal and WordPress, Joomla is free.
How to Personalize WordPress Site for a Tennis Club Business?
As mentioned above, you can create a site for a tennis club with different website builders. However, WordPress is the most popular CMS in the world and it powers more than 34% of the entire web. But every website needs to have some features based on its nature. Thus, you need to personalize it.
To customize your tennis club website, you can use various plugins to add different features to the website. For example, if you are going to sell tennis accessories on the WordPress platform, you have to install the WooCommerce plugin.
Also, there are unique themes you can use to personalize your website. For example, for a tennis club business, there are specific tennis themes.
By using niche-based themes you have to spend less time designing the website to match your needs.
Most themes are fully customizable and you don't need to have any programming knowledge to change its elements with the drag and drop feature.
To customize the theme, you can upload your club's logo, upload pictures related to your tennis club, etc.
What Does a Tennis Club Website Need?
Every website needs features and unique pages based on the services it offers and the purposes it serves. For example, a car wash website's features are different compared to a tennis club's website. Let us discuss what a tennis club website needs.
Club's Address and location
The club's information (including phone number, location, and map direction) must be on the website. This information is best placed at the header so that visitors can see them when they visit. Besides, it's not a bad idea to display the opening hours as well, so that the visitors know when to call the club.
Add your social media buttons in the footer along with the newsletter field. Generally, contact details along with location will be repeated in the footer as well.
Call-to-Actions on Homepage
If you have an option to sell membership on your website, it's necessary to have a call-to-action button that redirects visitors to the purchase page.
About Us Page
About us is another necessary page, you have to introduce the tennis club along with future plans for the club. The main purpose of this page is to build trust between you and the visitors.
Having a page to introduce owners and coaches is very important. Generally, this page introduces the owners, the date the club was built, trophies achieved by its members and etc.
If there are any famous tennis players in the club, you can mention them in the about us page.
Online Store
Alongside introducing the tennis club and its services, you can directly sell tennis accessories as well. In this case, you are better off adding another call-to-action to redirect visitors to the store.
To create a store on WordPress, you need to have the WooCommerce plugin installed and use a theme that's compatible with this plugin.
Reviews and Testimonials
Another necessary page to add is the reviews and testimonials page. Users post what they think about your club and its services for others to see.
Club's Image Gallery
If you would like to post images about your tennis club, it's best to have a dedicated page for it.
Conclusion
In this article, we discussed how to create a site for a tennis club and its requirements. Based on the services you would like to offer on the website, you need to add different plugins and pages.
As mentioned, there are niche-based themes specifically design for a tennis club that you can use. Although, you can use other themes and redesign it to match your needs.