Are you looking for the Sydney theme documentation and tutorials? Didn't you find it?
You are on the right page.
We have gathered the documentation and tutorials of the Sydney WordPress theme on this page. You can quickly use it without searching for it. Let's check it: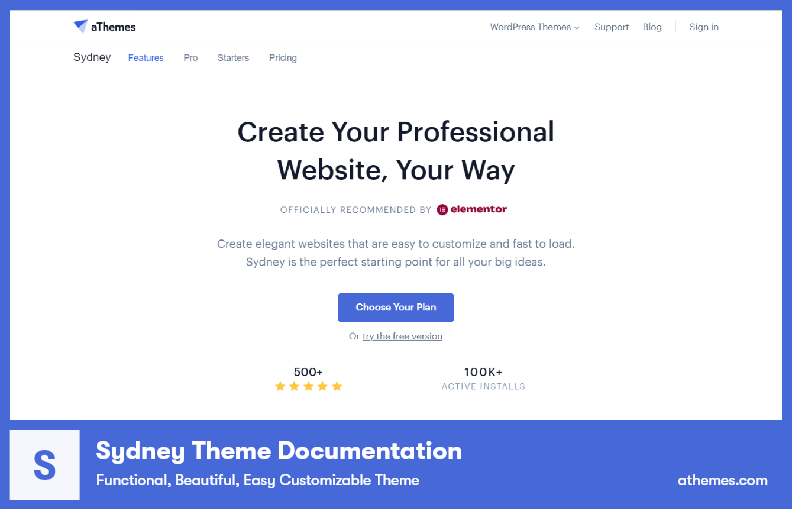 The Sydney theme is a free WordPress theme perfect for business or niche websites. In addition to that, it is one of the most popular WordPress themes when it comes to functionality. It was developed by AThemes.
The Sydney theme has complete documentation and tutorial. The documentation is separated into multiple sections, each for a specific theme feature and area, so you can easily find the answer to your question.
You can use the following link to open the Sydney WordPress theme documentation.