By adding WooCommerce email marketing and invoice plugin to your WordPress website you will be able to connect with your customers and interact with them to potentially increase your conversion rate.
Having an email marketing plugin on your website allows subscribers to receive discounts, offers, etc. Besides, having an active marketing campaign can increase your website's credibility and build trust between your business and visitors.
To ensure smooth operations in your online store, our article will help you choose the best plugins for WooCommerce. These plugins are designed to give you the advantage of using your website more effectively.
Also, we provide additional inspiration and a listing of free WooCommerce WordPress themes for your use.
For additional invoicing plugins, please read our article on the best WordPress invoicing plugins.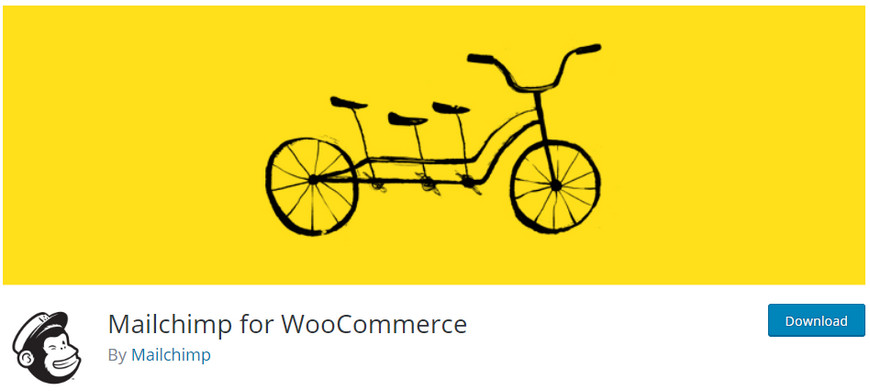 The first WooCommerce email marketing plugin on our list is the Mailchimp for WooCommerce plugin. Mailchimp is considered to be the world's largest marketing platform that users use to develop their eCommerce marketing strategy.
By using the Mailchimp integration for WooCommerce, your customer's data is automatically synced with your Mailchimp account and it would be easier to target them for any future advertising campaigns.
By using this plugin, you can also send automated reminders to customers who have left items in their cart on or have viewed your website. With Mailchimp for WooCommerce, you can showcase product recommendations, view detailed data of your marketing performance, connect current customers with new ones via Facebook and Instagram ads, add discount codes, etc.
This plugin has over 700,000 active installations and it's fully compatible with the latest version of WordPress.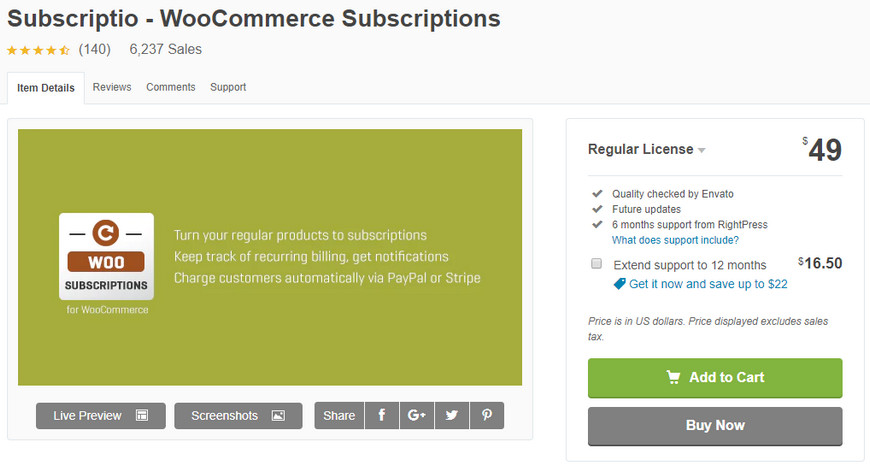 WooCommerce Subscription is an extension for WooCommerce that enables you to sell subscription-based services. This plugin adds recurring payments that allow you to sell products like magazine subscriptions, e-learning packages, online memberships, etc.
Any type of product can be configured and considered as a subscription and allows you to set a payment cycle or even free trial for them. Whenever a customer makes a purchase, their flow starts and it consists of the following order, placed order, the payment received, subscription activated, renewal order generated, payment reminders sent, attempt to process automatic payment, etc.
Furthermore, it supports both Stripe and PayPal for automatic subscription payments. Besides, it is compatible with major browsers like IE, Firefox, Safari, Opera, Chrome and even retina ready. This premium plugin costs $49 and $16.50 for an extended 12-months of premium support.
Email Subscribers & Newsletters is considered to be one of the best WordPress newsletter plugins. This plugin enables you to collect leads, send automated post notification emails, and even create & send a broadcast. Besides, you can manage them all in one single place.
Email Subscribers & Newsletter is a perfect plugin for regular bloggers, website owners, and even developers. It helps you to achieve all the requirements needed to and expected from a single plugin. This plugin can add a subscription box to your website that can collect customer's email addresses.
Furthermore, this plugin is available in both free and premium versions and the premium version starts at $9 per month. Much like other premium plugins, this plugin also unlocks extra features for your website.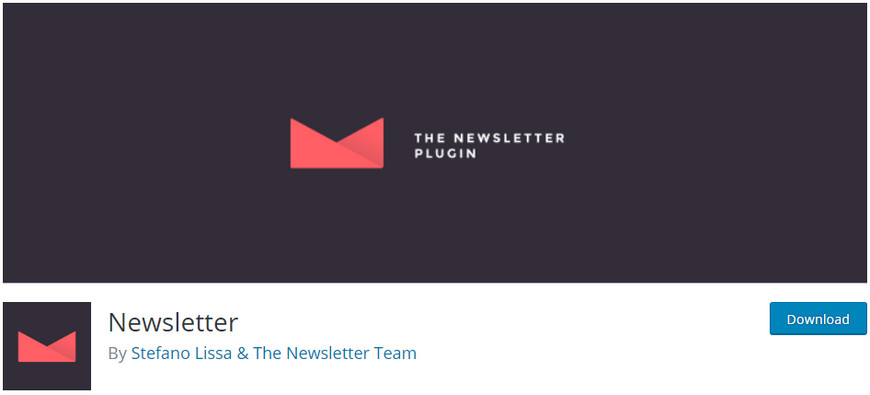 The next WooCommerce email marketing plugin on our list is Newsletter. This plugin is a real newsletter and it's perfect for list building, sending and tracking emails without having a headache. The newsletter is easy to use and comes with a drag and drop feature that allows you to build responsive newsletters.
This plugin also has unlimited subscribers, newsletters and translation ready. Furthermore, this plugin is SMTP ready and comes with customizable themes. The newsletter can handle an unlimited number of users, checks for spam, and can schedule and categorize newsletters. This great plugin is compatible with the latest version of WordPress and it currently has over 300,000 active installations.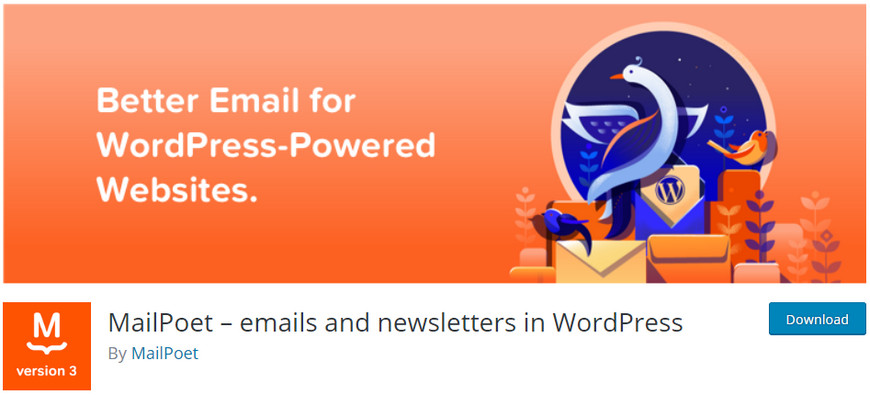 MailPoet is a plugin designed specifically to increase the number of users in your mailing list. Visitors can simply sign up on your website and join your monthly or weekly newsletter mailing list. This plugin works perfectly with WordPress and you as a website owner don't need to have any programming knowledge.
By using MailPoet you can schedule your newsletters or send them as soon as they are ready to be sent out. This plugin is compatible with the latest WordPress version and has over 100,000 active installations. MailPoet comes with easy to use WordPress newsletter builder that can create gorgeous and responsive looking templates. Moreover, no configuration is required, the plugin works as soon as you install and activate it.
However, before you install this plugin on your website, keep in mind, it doesn't support WordPress Multisite and RTL languages. The premium version of this plugin starts at 1000 subscribers.
Conclusion
In this article, we introduced the top 5 WooCommerce email marketing and invoice plugins that you can install on a WordPress website and interact with your visitors. Some of the plugins mentioned on our list are premium and some are free.